VIP Completions Makes Dreams Take Flight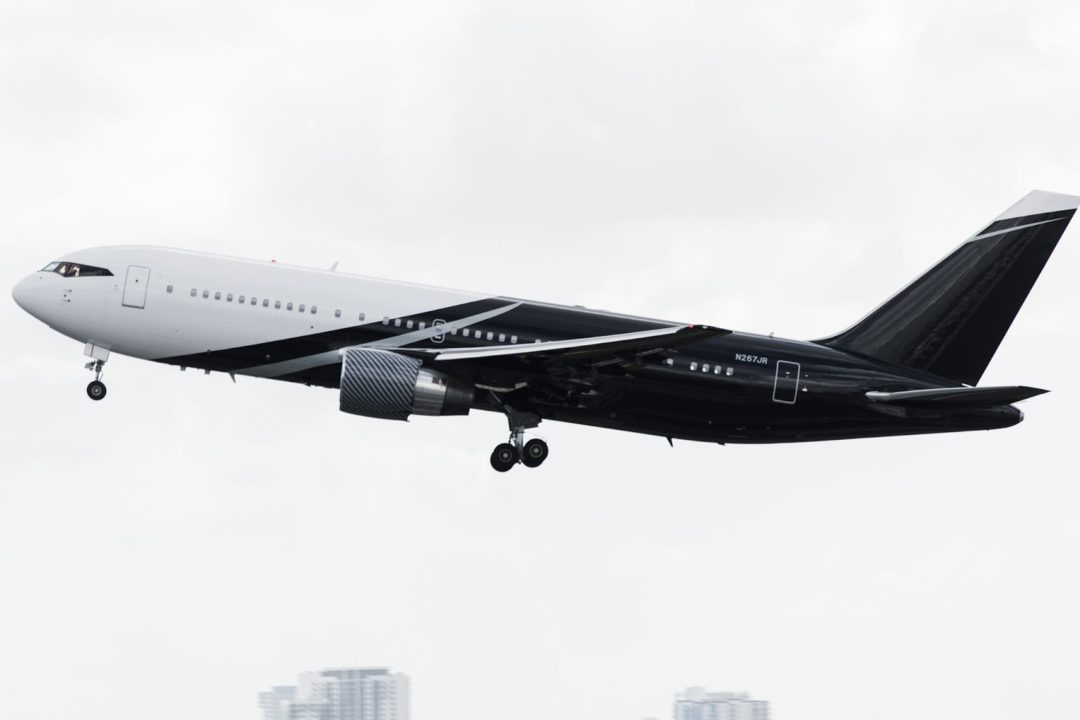 Owner John H. Ruiz showcases his luxurious aircraft renovated by the team of VIP Completions.

April 27th, 2022
For more than 25 years, VIP Completions and their team of master craftspeople and aeronautic experts have worked as trusted partners to their clients, handling every aspect of each custom project with unmatched dedication. The company understands that their clients are busy, which is why they pride themselves on their unmatched scope, making the company capable of handling every step of the process from A to Z. VIP Completions is able to take an airplane and overhaul and update the aircraft to not only modernize, but increase the value of the jets on which they work. As a guest on owner John H. Ruiz's newly refurbished Boeing 767 VIP Luxury Private Jet, my colleague and got to see a bit of the process of renovating these large jets from a gutted plane to a finished product.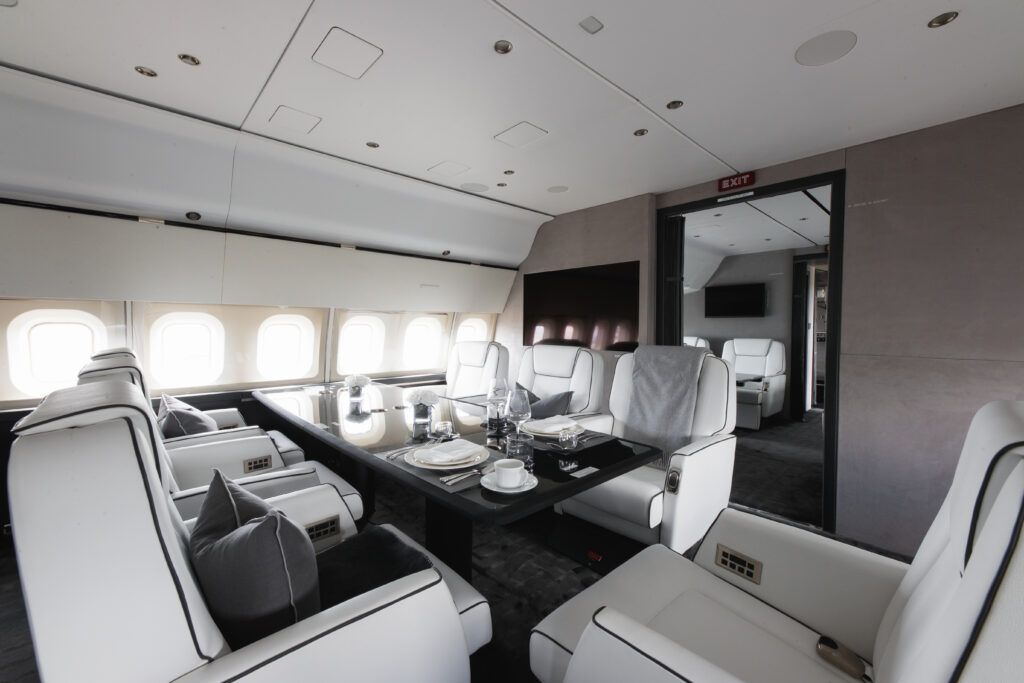 "This project is really interesting," said VIP Completions President, Ben Shirazi. "John reached me and said, I'm interested in a large aircraft, larger than the Gulfstream so what are some options? So we talked through several different models. We talked through Boeing business jets, which are your more typical large cabin aircraft BBJ and he was concerned about some of the characteristics such as its performance speed and altitude range. So we kind of continued researching some of the other options and I think John mentally kind of landed on the 767 and said, I think this would be the perfect platform, because the aircraft actually does go quite fast for its size and and goes up to a higher altitude."
Climbing to higher altitudes was definitely ideal since doing so often avoids the traffic of lower altitudes and doesn't take on as much turbulence.
Having worked with John on previous projects, the interior design wasn't the difficult part, but getting a 767, well that was the hard part, said Shirazi.
Thankfully, Shirazi learned that a gentleman was about to get a Boeing 777  so he was up to selling his 767. 
"Working with John in the past, I knew his comfort level so we went and bought the aircraft for him, and then went through the process of of renovating the aircraft," said Shirazzi. "Having done it on his other aircraft made it a much easier discussion, because it's definitely a nerve wrecking process.  Taking on a project like this you have to lay everything out from start to finish and make sure it happens in a reasonable timeframe. "
"At the end of the day, when you end up doing projects like this, you got to trust the person you're working with and this guy is all class," said Ruiz. I trust him fully, not just with delivering what I want, but also with the safety components of it, because I'm a safety freak." Obviously, my family is flying on it too so having things kept up and maintained well is so important to me. I want to make sure that mechanically we're on top of the plane all the time and we'll put in whatever money is necessary to make sure that that happens. But then you want the comfort and you want the cleanliness, right, so all those things come together. And quite frankly, Ben's a guy that I can sort of like hand him the keys and let him steer the thing.
However, that's not to say updates aren't constantly provided, even with John's busy schedule.
The process took about a year from the initial phone call talking about the concept and throwing some stuff against the wall until where we're sitting today, said Ruiz. There's a lot involved with it beyond just buying the aircraft and checking the pedigree prior to closing on it, and then renovating it. It was also the fact that we had to create a unique commercial operating certificate to operate the aircraft.
Yet, with a large crew working for VIP Completions, many of which have been with the company for several years, Shirazi makes sure even the smallest of details is taken into account.
It's really important to not just have that person telling you yes over and over and Ben makes you feel feel comfortable enough to literally just tell you, no, this shouldn't happen, and really have a reason why that is, said Ruiz. 
But, the relationship they've built extends beyond jets. Ruiz has employed Shirazi to renovate a Sikorsky S-92 helicopter too, which is said to be one of the safest ones around. The President flies in one.
It's probably one of the biggest and most unique helicopters that are available to buy for a private owner, said Shirazi. And it's a cool project. We're doing the full refurbishment and remodeling of it, actually reconfiguring it, which will be a challenge, but it's something that we're working on for John now.
For more information on VIP Completion visit HERE.
For more information on John H. Ruiz visit HERE.
The Diplomat Beach Resort Hollywood – REVIEW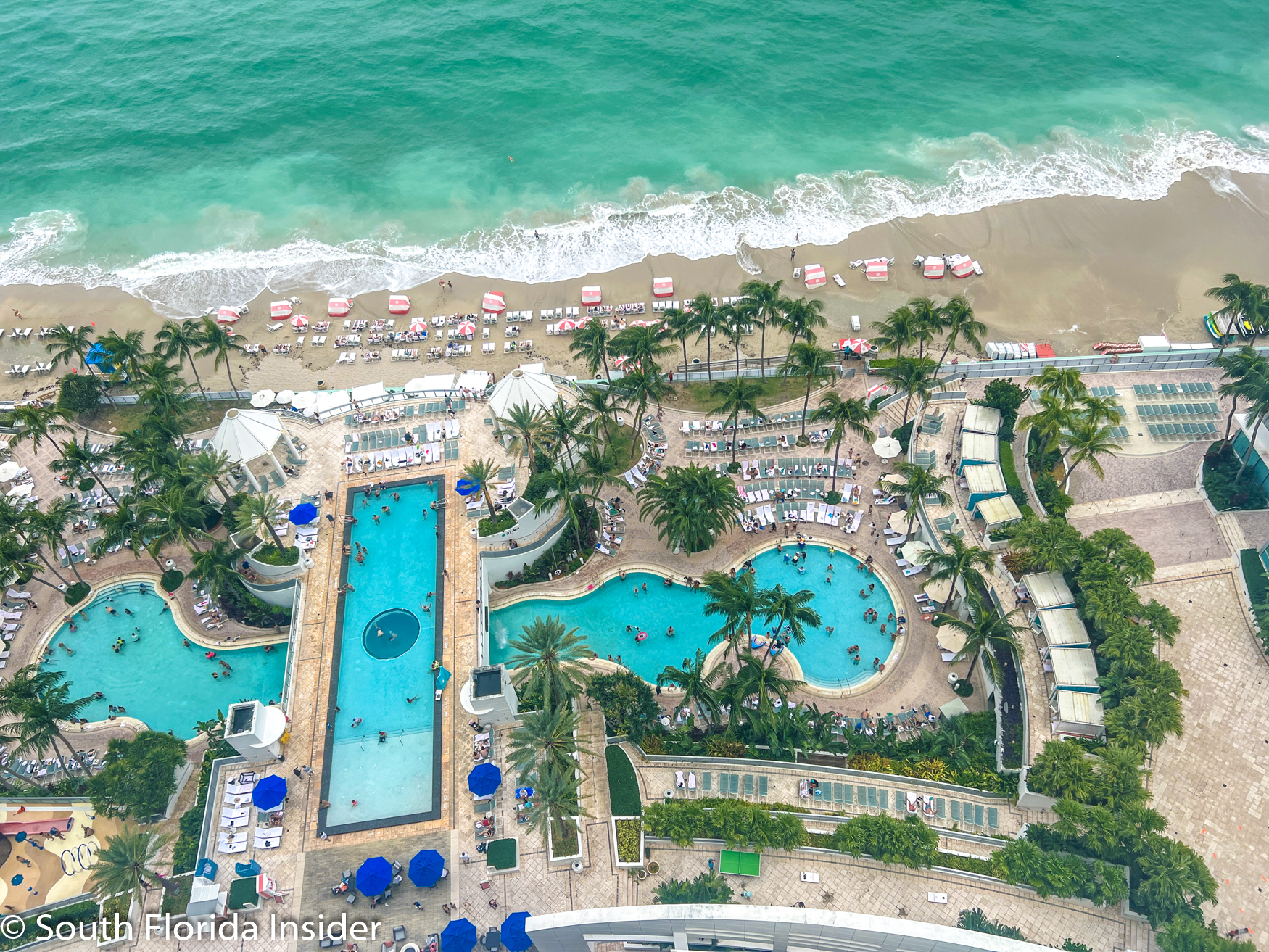 The Diplomat Beach Resort: Your Gateway to Hollywood's Stunning Skyline

(more…)