Miami's Rich Culture Collides With Music, Wine and Food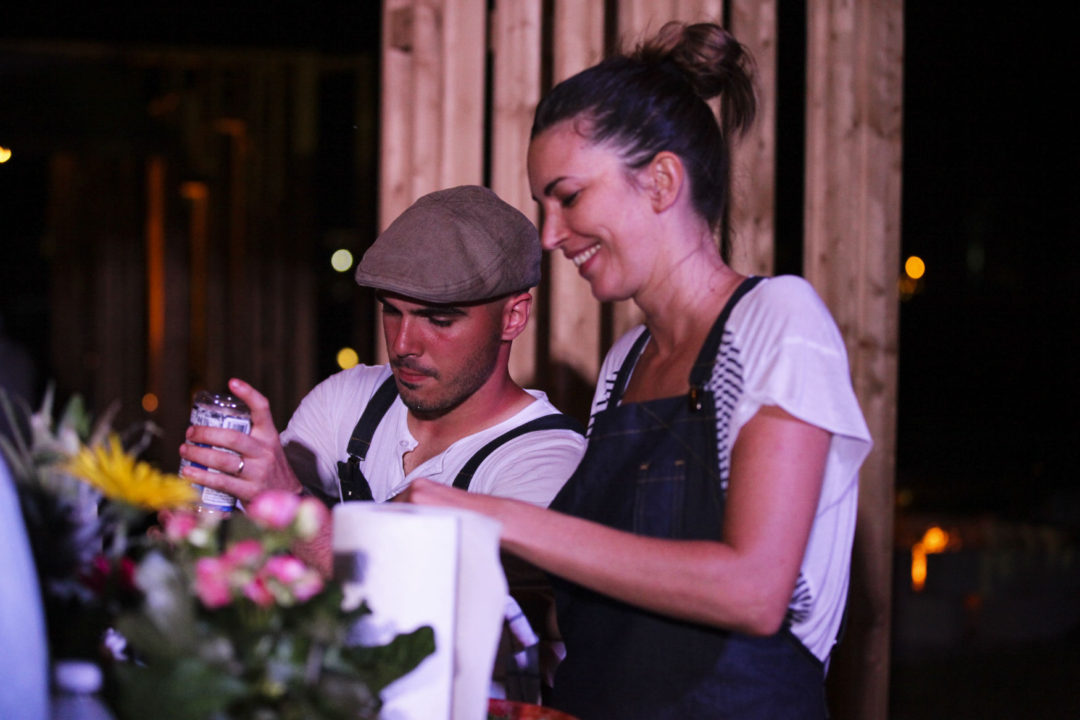 Interview with Chrissy Wittmann, Director of Winemaking for The Prisoner Wine Company and Latin Grammy-Nominated Star, Deborah de Corral, as she cooks up an exciting evening along One Island Park during The Prisoner's Miami Makery.

June 18th, 2018
Where did the idea for the event come about?
Chrissy- As Director of Winemaking for The Prisoner Wine Company, I strive to make untraditional wine blends that intrigue and excite people, and the Makery Experience series is a way for us to toast local creators who bring the same surprise and delight to their respective crafts. By hosting these pop-up gatherings, we're able to visit cultural hubs and communities we don't typically engage with and handpick local artisans, or Makers, to help bring their art of creation to life through an exclusive event (with plenty of wine, of course!)
How long have you been creating wine?
Chrissy- My first peek into the wine industry came when I was working at an environmental chemistry lab after college and was asked to fill in for a vacationing co-worker in the lab's wine division. That experience piqued my interest – I became a wine chemist and, later, a laboratory enologist at Meridian Vineyards, before returning to California Polytechnic to further my education in agriculture and food science. I've been the Director of Winemaking here at The Prisoner Wine Company since 2016 but have been making wine since landing my first assistant winemaking job in 2005.
What's it about the infusion of food and wine that just works?
Chrissy- A well-thought-out pairing of food and wine can really elevate a meal. For example, our Merlot, Thorn, is one of our most food-friendly wines in the portfolio, and its rich fruit flavors complement savory dishes while its bright acidity and supple tannins help it stand up to rich foods. Two pairings that I love and feel illustrate perfect complements are Thorn with short ribs or pasta Bolognese.
What's it about the infusion of both cooking and music that just works?
Deborah- I think that cooking and music are similar in the way that they're both constantly evolving and have the unbelievable ability to bring people together.
How long have you been singing? Cooking?
Deborah- I've been cooking since I can remember, but I've been doing so professionally since 2012, when I was offered to host my own TV show on El Gourmet Channel (Latam). During that time, I started getting invited to cook at different restaurants and festivals around South America and I haven't stopped since! Over the past couple of years, I've been hosting my own pop-up events both in BA and Miami, where I host a monthly night at The Standard Spa in Miami Beach (be on the lookout for our next date!). In October, I'll be opening my first restaurant, TIGRE, in Miami.
I started my career as a singer and songwriter around 2010 and recorded two solo albums. I was then nominated for a Latin Grammy in 2012, while I was touring around Latin America for the majority of 2011 through 2015. Although, my second album came out less than two years ago, I'm mostly focusing on my career as a chef, so I've stopped touring altogether… but you might catch me jamming with friends at my new restaurant some nights!
Does the culture of Miami dictate changes to the Makery experience?
Chrissy- Yes, for this edition of the Makery Experience series, we tapped into the culture of Miami tobring together a group of stellar local artisans, creatives and craftsmen to celebrate the city and its connection to water. Miami, as a huge port, is a city of immigrants whose personal stories often began overseas, and water shapes every resident's life in some way. We gathered together a group of Makers whose lives and work reflect this, and I think their artwork, cuisine and performances wove together a story of the city's heritage in a really inspiring way at the event.
Deborah- Water is a symbol of change; as a port city, Miami constantly welcomes new arrivals who bring their own personalities to the community, and in turn leave their own unique marks on the city. We tried to channel and celebrate this magical transformation in the artwork portrayed, wines enjoyed, and food eaten.
What do you see as the evolution with this event and the ultimate takeaway you're hoping for people to experience?
Deborah- The great thing about the Makery experience is the diversity of artists that are joined together for a night of celebration of culture. I hope those who came enjoyed my menu, which I feel reflected my own background with influences from other cultures found throughout the city, and which I paired specifically with the equally diverse and complex wines of The Prisoner Wine Company.
Chrissy- We aim to offer each community with which we engage a completely new, authentic experience, brought to life by its local Makers. We ultimately hope that our guests leave with an appreciation for their local craftspeople, a sense of community and (hopefully) an affinity for wine!
The Prisoner's Miami Makery

The Prisoner's Miami Makery

The Prisoner's Miami Makery

The Prisoner's Miami Makery

The Prisoner's Miami Makery

The Prisoner's Miami Makery

The Prisoner's Miami Makery

The Prisoner's Miami Makery

The Prisoner's Miami Makery

The Prisoner's Miami Makery

The Prisoner's Miami Makery

The Prisoner's Miami Makery

The Prisoner's Miami Makery

The Prisoner's Miami Makery

The Prisoner's Miami Makery

The Prisoner's Miami Makery

Luminosa: An Illuminated Odyssey Through Time and Culture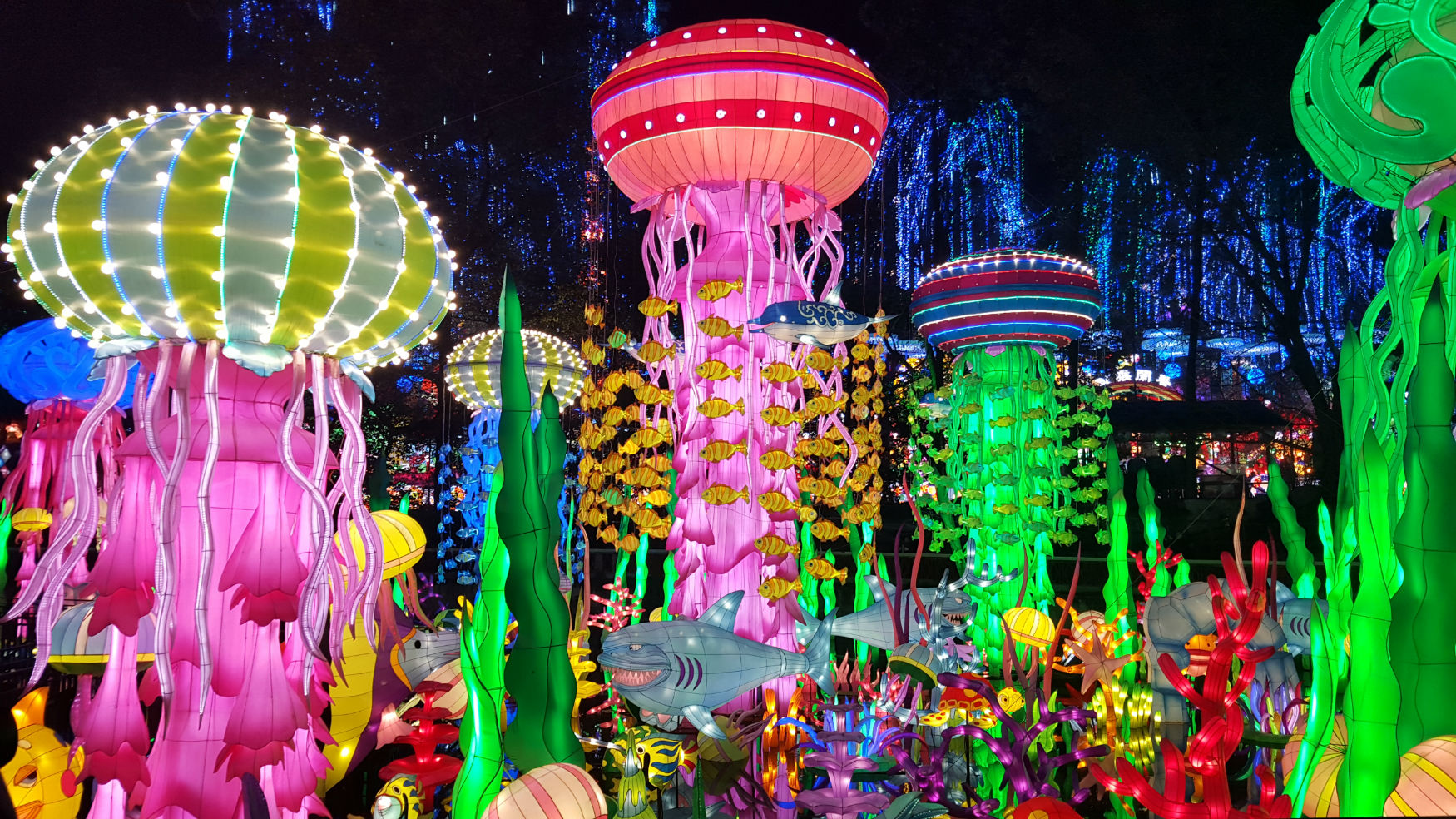 Original, vibrant, and spectacular; Luminosa has raised the bar with an unprecedented journey of lights through creation.


(more…)