"None of Us Are Our Worst Mistake"
Toby Dorr broke a man out of prison; the consequences allowed her to grow.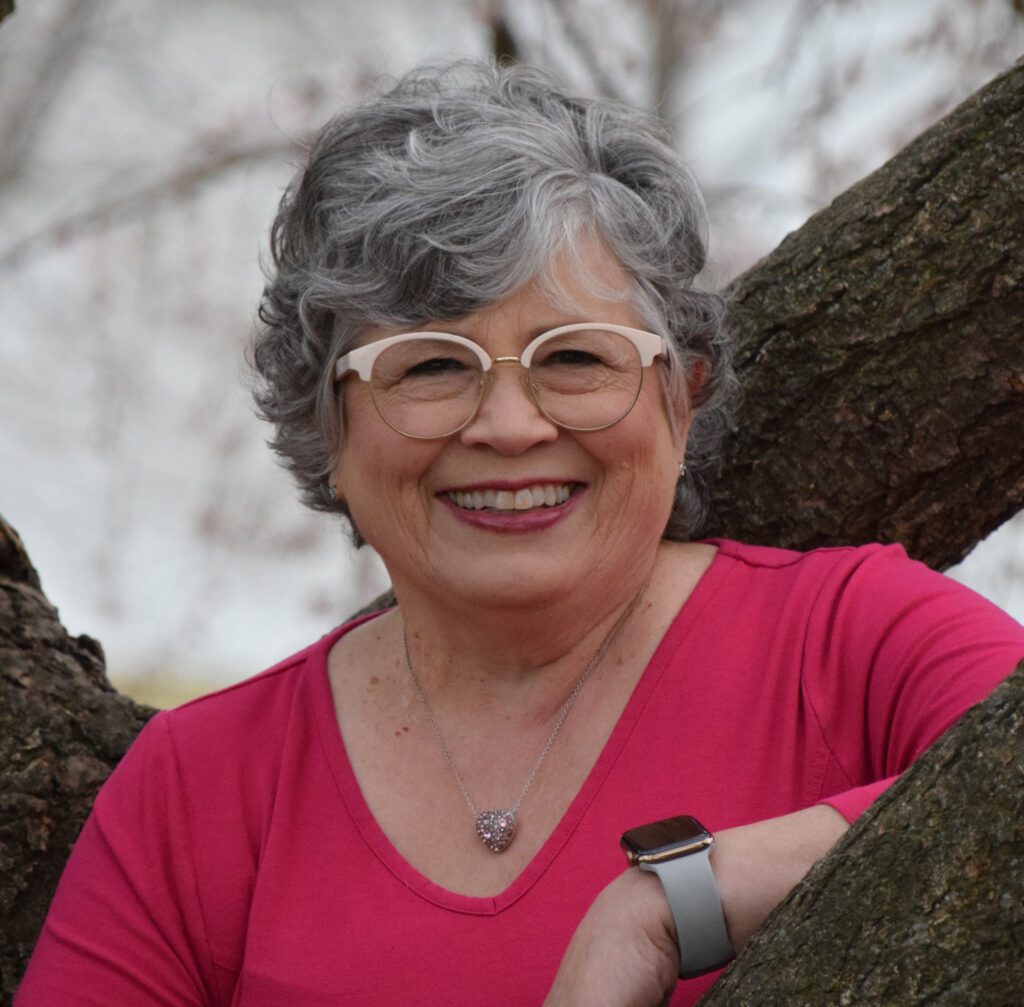 Toby Dorr describes herself as someone who always sees the good side of things. Last year, when she moved into a new house, she noticed the old owner had dumped some old houseplants in the yard. Dorr, feeling bad for them, repotted the plants and put them in her house. 
"I rescue things," Dorr said in her Kansas drawl. 
Dorr's need to rescue things is how she became known as the "Dog Lady" of Lansing Correctional Facility, a Kansas state prison where she helped inmates train dogs in their cells to prepare them for adoption as part of the program she founded: Safe Harbor Prison Dogs. 
"I felt like I would be making a difference in the lives of dogs, which were always near and dear to my heart," Dorr said. "…​​ But what I didn't realize was the difference that would make in the lives of the men inside the prison. And that was a significant difference. Overnight, the whole atmosphere of the prison softened."
Before getting involved with the program, Dorr was diagnosed with thyroid cancer, which she describes as a "wake-up call" that motivated her to start the program. 
"I realized I had lived my whole life just having a good time, enjoying the world," Dorr said. "I hadn't done anything to make a difference in the world… We don't all have an unlimited amount of time. And so if I was going to do something to make a difference, I needed to do it."
Through this program, Dorr came to know John Manard, a young inmate convicted of murder, who she would later bust out of the prison in a dog crate. 
Dorr describes how the inmates at Lansing viewed her as "some kind of savior." John, she says, was different. Rather than being withdrawn around her, like many of the other inmates, he approached her directly. 
"[He] said 'You need me in your dog program because I'm a good dog handler,'" Dorr said. "And then when he came into the dog program, he challenged me on a lot of my training methods … So that kind of caught my attention because he seemed just to be kind of a little bit bolder than most inmates."
When asked if working with convicted killers bothered her, Dorr said that instead of judging the men based on their crimes, she "saw them for how they treated their dogs." However, after being threatened by one of the inmates in the prison, she realized she may not be safe.
"It was the first time I had ever felt fear inside the prison," Dorr said. "It almost made me not want to go back inside." 
What made her stay, she says, was the warden's office allowing John to escort her around the prison. 
"I kind of looked to him as someone that I could rely on to keep me safe," Dorr said. "I started seeking him out when I came into the prison so that he could escort me around and make sure that no one else got angry and tried to hurt me in any way."
As Dorr and Manard spent more time together, and Dorr became less and less satisfied with her marriage, Manard's seemingly innocent questions of "If I wasn't in prison, would you be with me?" seemed more and more tempting as a real possibility. 
"I started realizing how far apart my husband and I had grown and that the only thing we really had in common at that time was our sons, and our sons were gone," Dorr said, referring to her sons leaving the house as they grew up. "We were a marriage in name only, and suddenly that wasn't enough anymore."
That's when John Manard popped the question that would change Dorr's life: was she willing to help him escape? 
Her initial reaction was "no way." But as she and her husband grew further apart, she started to warm up to the idea. "It just happened so fast." 
So six weeks after Dorr became acquainted with John Manard, she snuck him out of Lansing in a dog crate and simultaneously sparked a two-week-long manhunt that gripped national attention.
"The whole world is looking for you," Dorr said of the manhunt. "You look over your shoulder every second and it's just this intense pressure."
Authorities finally caught up to Dorr and Manard in a mall parking lot in Tennessee, where the pair was arrested after a brief car chase. Manard would return to prison, and Dorr would be sentenced to 27 months for her role in the escape. 
For someone who had spent 30 hours a week behind bars helping inmates, serving time in prison was more of a culture shock for Dorr than she anticipated. 
"Everything changed," Dorr said. "Suddenly, you have no value, and you have no rights … It was so degrading and so dehumanizing." 
But Dorr didn't use the time to wallow. Instead, she used the newfound "freedom" from deadlines and stresses that came with prison life to improve herself. 
"I just had a ton of time," Dorr said. "So I decided I'd use that time to reflect on myself … and pick out the things in my character that I didn't like and figure out how I was going to change into a woman I could be proud of. So I really used that 27 months to escape my prison that I put myself in for my whole life."
Though no amount of reflection could have prepared her for the spotlight she found herself in. Her story found itself in major news publications such as The Wall Street Journal and The Atlantic. Dorr describes during her trial that news outlets would constantly approach her for interviews when she wasn't even sure she knew the facts yet herself. 
"They would threaten me," Dorr said. "'If you don't do a story with us, we're gonna have no choice but to do this horrible news story about you.'"
Now, her story is on the big screen in Lifetime's new movie "Jailbreak Lovers." Though the movie uses Dorr's name and details of her story, she was not consulted about the making of the film. 
"I watched it the night it came out," Dorr said. "It was just the weirdest thing … They'd have something in there and I go, 'How did they know that? I don't ever remember telling anybody that piece.'"
Through her reflection in prison, Dorr has now realized the benefits of telling her story. Her new memoir, "Living With Conviction: Unexpected Sisterhood, Healing, and Redemption in the Wake of Life-Altering Choices" aims to do just that: tell her side of the story that she feels has been misrepresented by the media. She hopes her story reaches individuals like herself and helps them better their lives. 
"There are so many women just like me before the prison escape," Dorr said. "Where if I had paid attention to how I felt and been honest with myself about my feelings, I could have made changes in my life without doing something so drastic as helping an inmate escape from prison … I hope that my story lets them see that it's possible to move past anything. Don't give up on yourself because you can rebuild your life even if you've totally destroyed it. It is possible to move forward."
Dorr has also used her time behind bars to learn more about the injustices of the prison system. Her unfortunate experiences, such as not being provided a needed X-Ray until 10 days after she fell and broke her leg, have become arguments she uses against private prisons like the one she served in for 15 months. 
However, her outspokenness has disrupted her relationship with her sisters and one of her sons, who believe that she should not be sharing her story with the media. Dorr describes how, while in prison, she contemplated if they were right and if the world would be better without her. She was put on suicide watch, where she says she had an encounter with God. 
"I heard a voice that came to me, and I believe it was God," Dorr said. "He said that I was right to tell my story, I need to keep telling my story because it's going to change the lives of women. So, at that moment, I committed that that was my mission, to try to reach women and change their lives. That's when I started writing my story."
Dorr is now freely telling her story and living with her new husband, Chris, who she says "cheers her on." She attributes a lot of her newfound peace of mind to her life with him. When asked if she would do anything differently in her life, Dorr reflects on how the event has affected her. 
"The woman I am today would never even consider what I did 16 years ago," Dorr said. "However, I can't wish that time out of my life. Because for the first time in my entire life, I love the woman I am. And I feel competent and proud of the things I'm trying to do. And I wouldn't be that woman if I hadn't gone through the things that I went through."
In summing up what she wishes people would say about her story, she puts it succinctly: "None of us are our worst mistake."
Legally Blonde The Musical is a Delightful Reimagining for a New Generation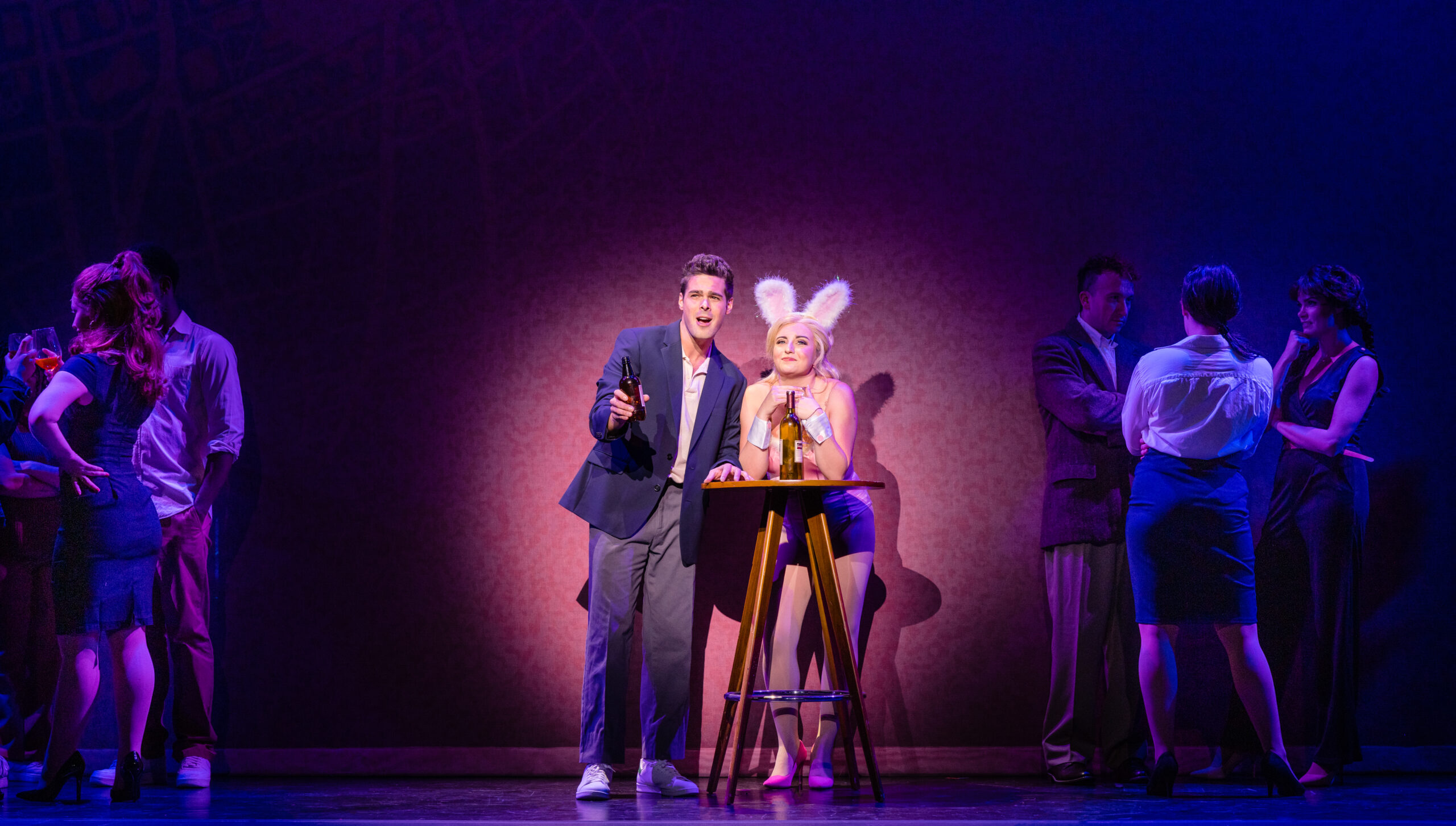 Big League's 2022-2023 tour of 'Legally Blonde The Musical' comes to an end this month at West Palm Beach's Kravis Center with its last performance on the 21st. You won't want to miss this high energy, fast-paced musical comedy.

(more…)