LCD Soundsystem Returns to Miami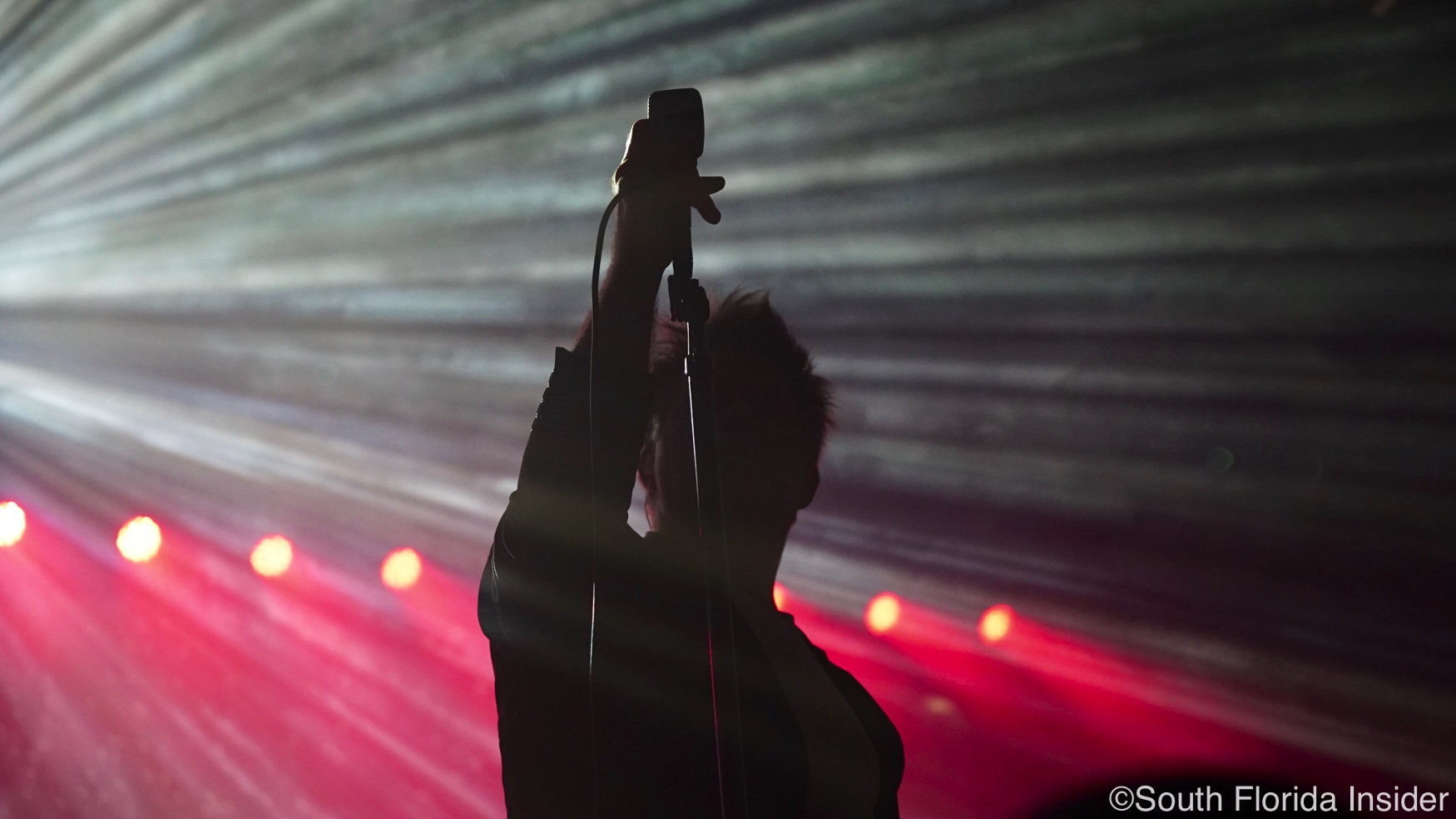 James Murphy and Co Make A Triumphant Return to Miami for a Performance More Than a Year in the Making – Review of the LCD Soundsystem show at the James L Knight Center in Miami, FL
One of the happiest days in recent memory of any LCD Soundsystem fan was when they heard last year that they would not only be re-uniting, but also touring a small circuit of festivals around the country. South Florida fans were especially elated, because one of those festivals was the relatively new III Points, then in its fourth year, giving them an opportunity to get up close and personal to one of the biggest acts of the 21st century.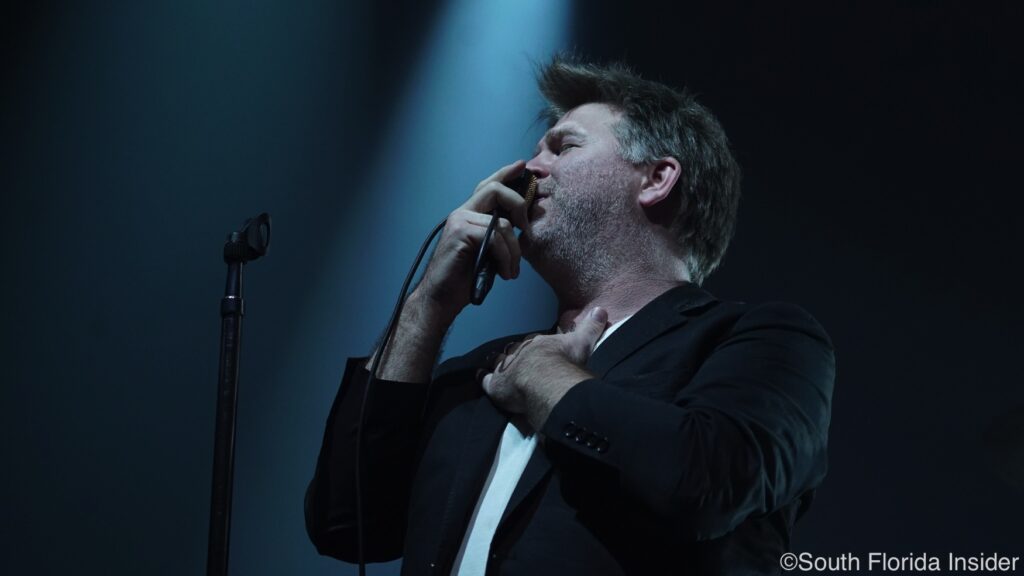 Dreams were thoroughly dashed, however, when Hurricane Matthew set its sights on Florida late last year, and even though the storm veered far enough away from us to not impact us too much, it was still close enough to rain on the parade of LCD Soundsystem devotees as the logistical nightmare caused by the storm made it impossible for the group to perform that year. They delivered on their vow to perform in Miami as soon as they could last night, as they played their first show in South Florida in over seven years to an overjoyed crowd.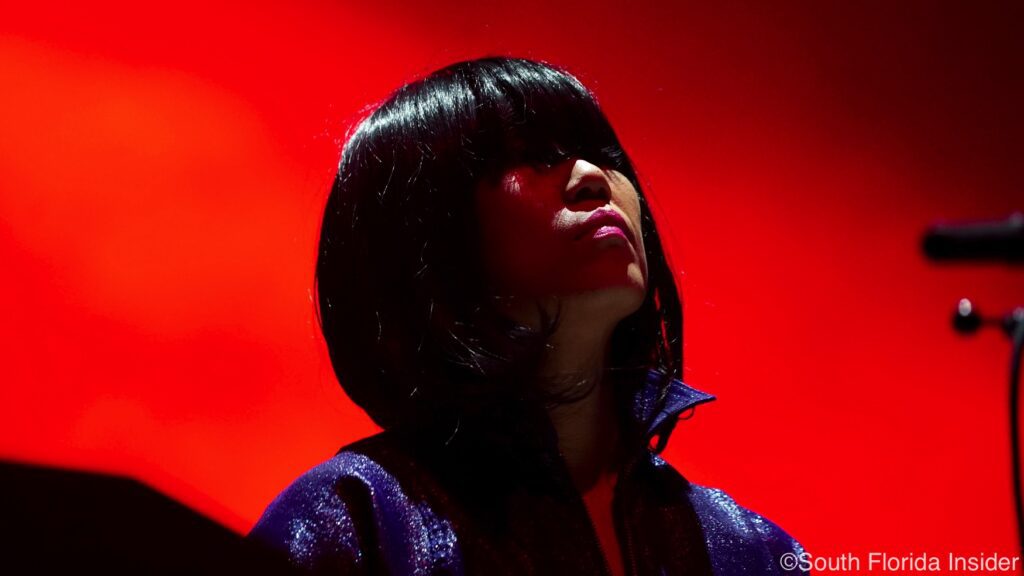 This time around, they had an entire brand new album, American Dream, under their belts to show off, which was their first full-length release of original material in seven years. The show was happening at the James L Knight Center, a place usually reserved for the likes of Frank Sinatra Jr. and BB King, and it was interesting to see fans of the group mingle with the patrons of the upscale hotel that the venue is attached to. Supporting them on this group of outings is New Orleans bounce music pioneer Big Freedia, who did a great job pumping up the crowd as the fans ushered into the venue and took their seats.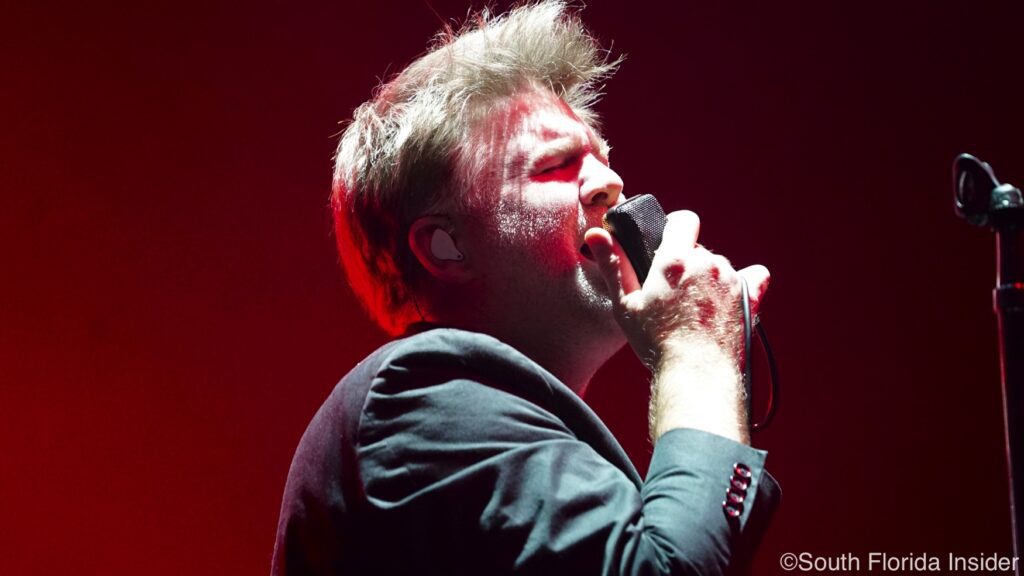 At around 9PM, the lights dimmed and a slow, percussive beat began to quietly play in the background, progressively getting louder and louder as frontman James Murphy and his eight-piece band assembled onstage. The stage setup was akin to an interesting mixture of studio performance and regular concert, with various instruments, pianos and drumkits filling what little empty space there was on stage and the entire ensemble flanked by a gigantic disco ball straight off the cover of their self-titled first album LCD Soundsystem.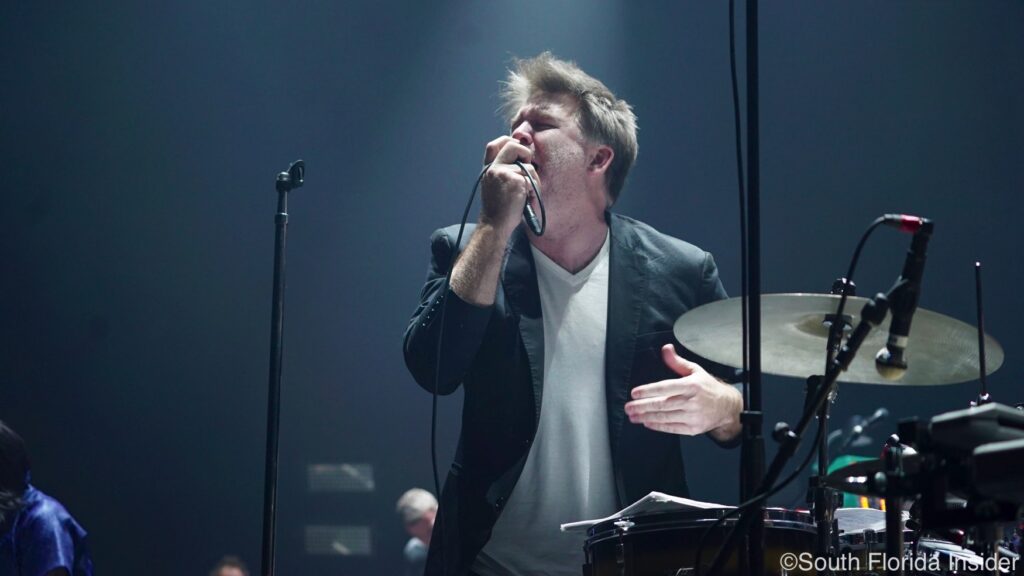 As the band finished taking their respective places on stage, they kicked off into their first two songs, Oh Baby and Call the Police from their brand new album, slow burners that showcased James Murphy's soulful crooning as well as the new album's more stripped down format. Lighting fixtures placed behind the band drenched the group in seas of various colors, creating a silhouette effect on the rest of the group as the spotlight remained on James throughout the show, with the occasional spotlight hitting the disco ball to shower the entire auditorium with specs of light. The show had a very casual feel to it, with James addressing the crowd in a far friendlier, more conversational tone that the usual "stage banter" that artists bring out to kill time while their band-mates tune between songs.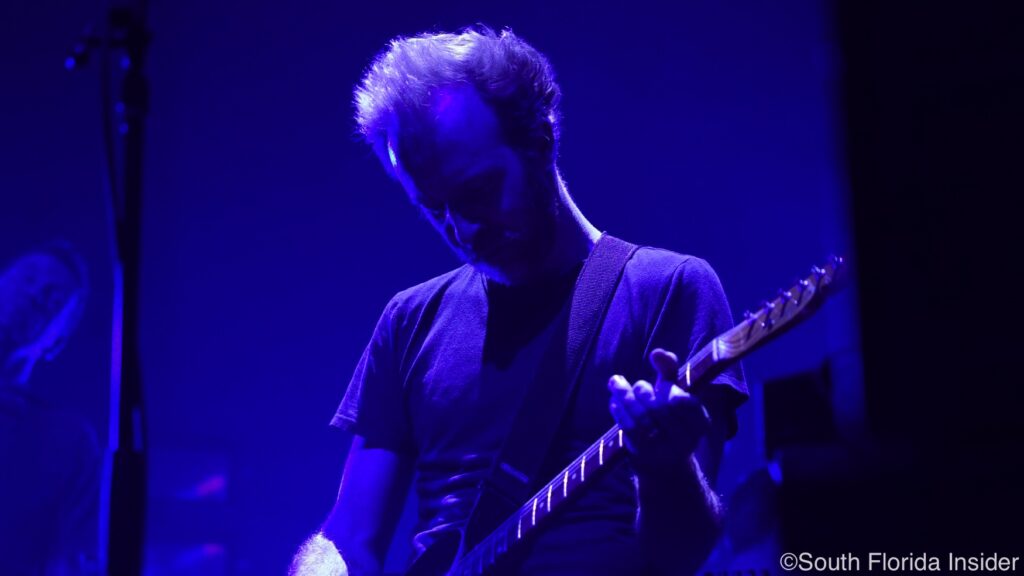 After the opening salvo of new songs, the group proceeded to dive into the fan favorites. From Get Innocious from Sound of Silver and You Wanted a Hit from This is Happening all the way to Yr City's a Sucker from their self-titled debut LCD Soundsystem, no album in their 15-year history was left unrepresented, and they even performed a cover song, I Want Your Love. Returning for a stunning three-song encore to much adoration from the cheering crowd, James sang Emotional Haircut, Dance Yrself Clean, and All My Friends before departing the stage to an elated mass of fans hungry for more. Hopefully it won't take another seven years for them to get their wish.
3 Doors Down and Candlebox at Mizner Park Amphitheater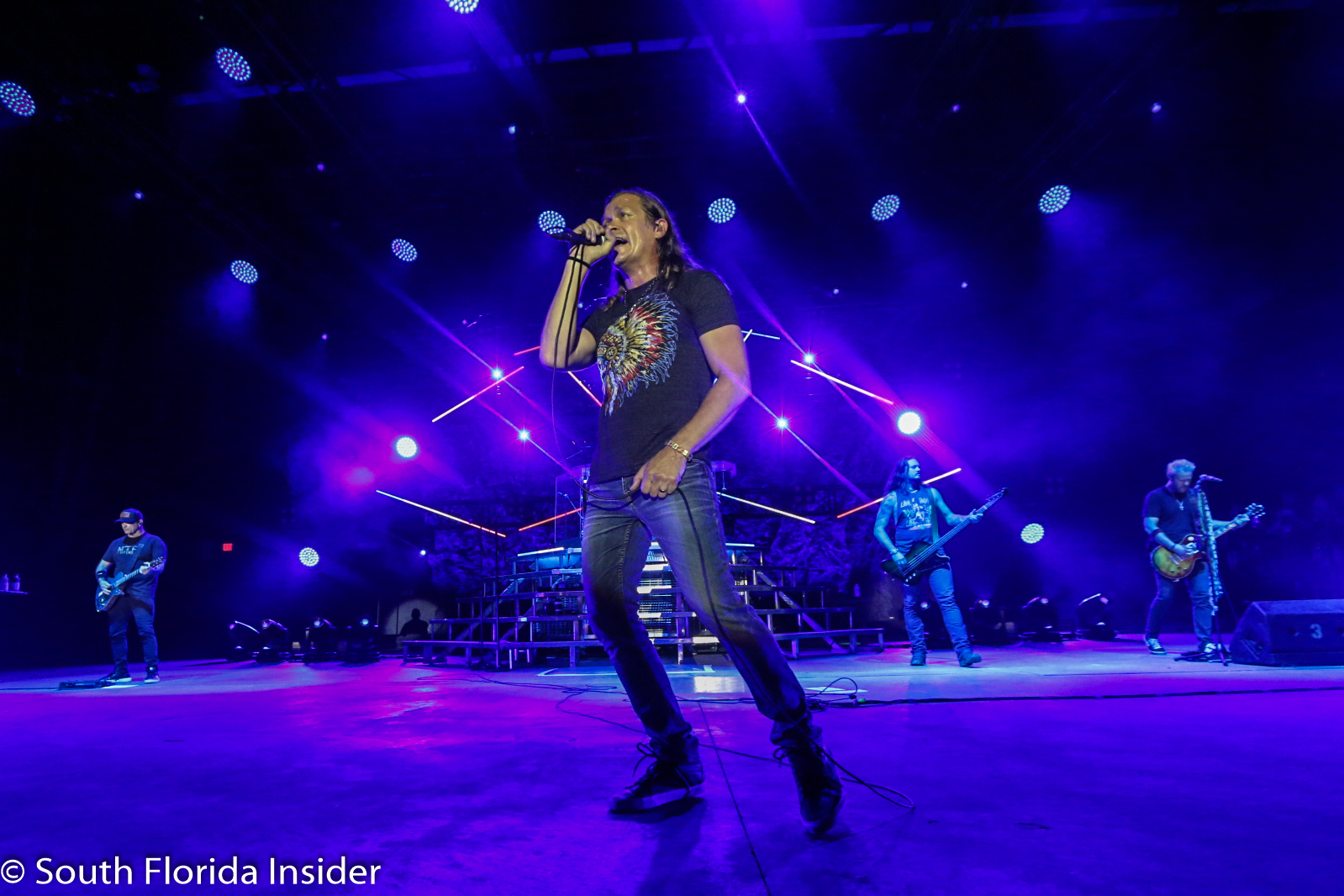 Rockin' Down Memory Lane: 3 Doors Down and Candlebox Set Mizner Park on Fire!


(more…)