Sleek Summer Camping & Travel Amazon Products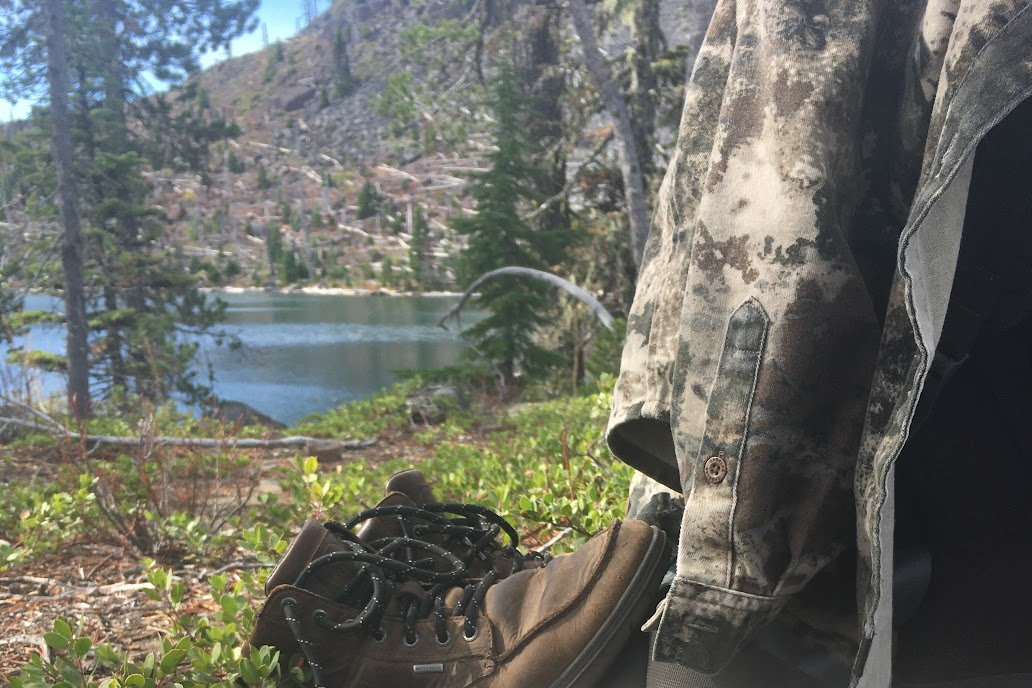 Streamline Your Summer Travels with Must-Have Amazon Travel Essentials
June 15th, 2023
by ChicExecs Brand Strategy
If you are getting ready for an upcoming summer travel adventure, we know just how stressful it can be to get everything you need and ensure it arrives in time for your trip! Whether your mapping out a road trip, camping locally, or even jet setting somewhere new, below are some top-notch travel essentials you should not leave home without – many of which you can order right on Amazon! This will save tons of time and ensure your getting the very best travel essentials for the trip of your dreams!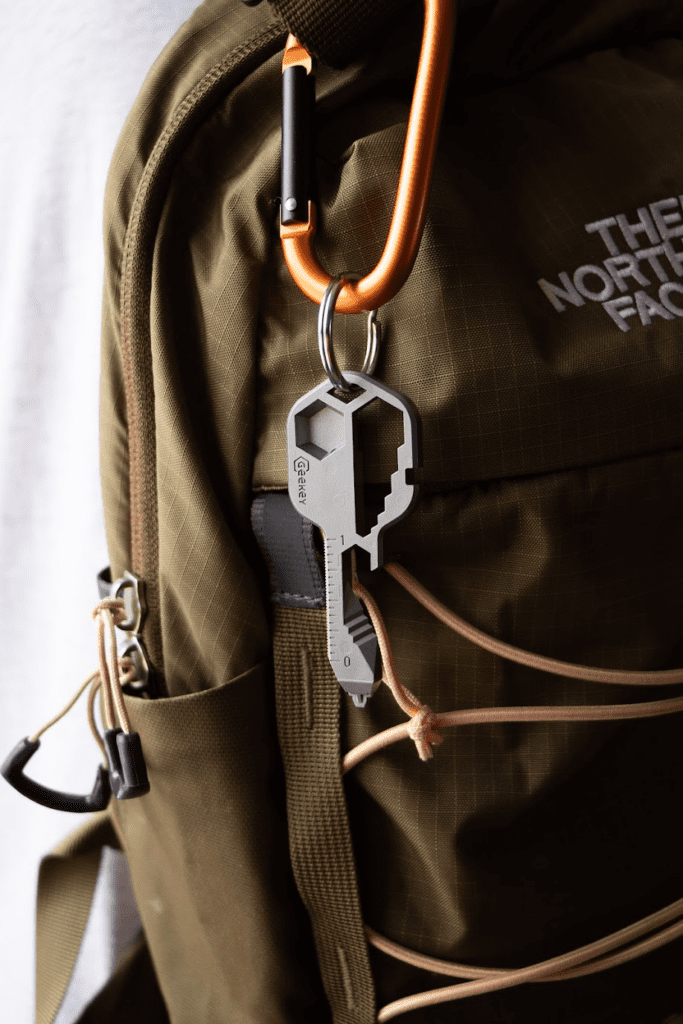 Conquer any outdoor adventure with the help of the Geekey multi-tool! This expertly combined go-to tool is the size of a key, so be ready to upgrade your keychain. It's fully equipped with more than 16+ functions to help you tackle those common, everyday problems, and when you're done, simply toss it back in your pocket. Don't let its size fool you. This award-winning work of art and engineering is crafted out of a solid chunk of 420 Stainless Steel to take on big and "tough as nails" jobs.
Available on Amazon
Price: $22.99
Kedzie – Triple Threat Foldable Duffle Bag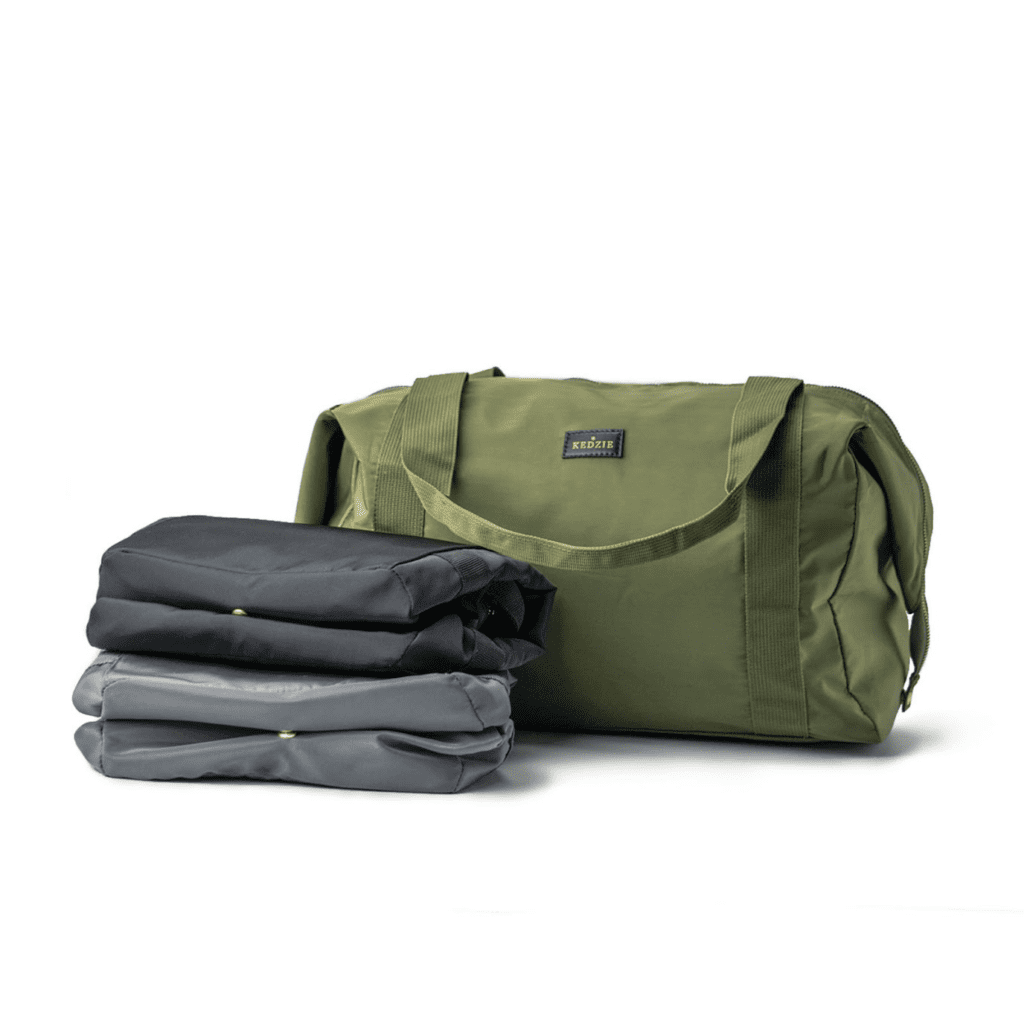 Perfect for traveling, pack away this foldable duffle bag in case you need to bring it out as an extra bag for carry on. Offering 3-way versatility, snap open the sides to create even more room or keep them buttoned down for a more compact size. This durable and lightweight duffle is available in olive, black and charcoal complete with a detachable strap that can also be swapped out for any of Kedzie's adorable interchangeable straps for a look you'll love.
Price: $52
Also available on Amazon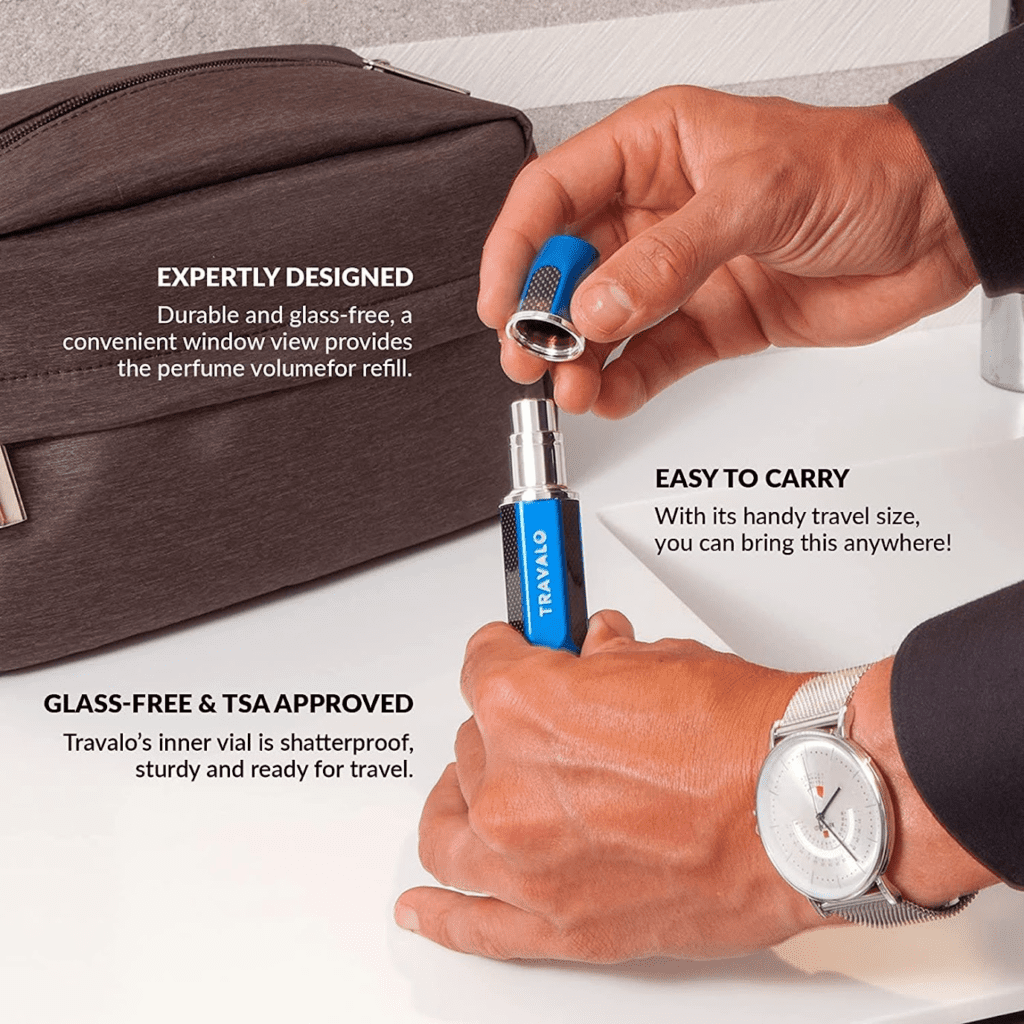 No need to leave behind your favorite scent anymore! TRAVALO is making it possible to bring any perfume or cologne along hassle-free. Fill TRAVALO Atomizers directly from your standard-size perfume bottle, and in just seconds, you have a leak-proof way to take your favorite fragrance with you. Simply, remove the sprayer from any perfume bottle. TRAVALO Perfume Atomizers are made from durable, high-quality materials that are shatter resistant. The leak-proof design protects your personal belongings from getting ruined and your wallet from wasted scents. Built for the rigors of travel, each design has been pressure-tested on over 100 flights and is TSA-approved for carry-on luggage. TRAVALO is the easiest and most elegant way to take fragrance on the go. Toss one in your purse, gym bag, work, or wherever you want to conveniently reapply your favorite scents on-the-go.
Price: Starting at $12
Shop on YOUZEY Retail or Amazon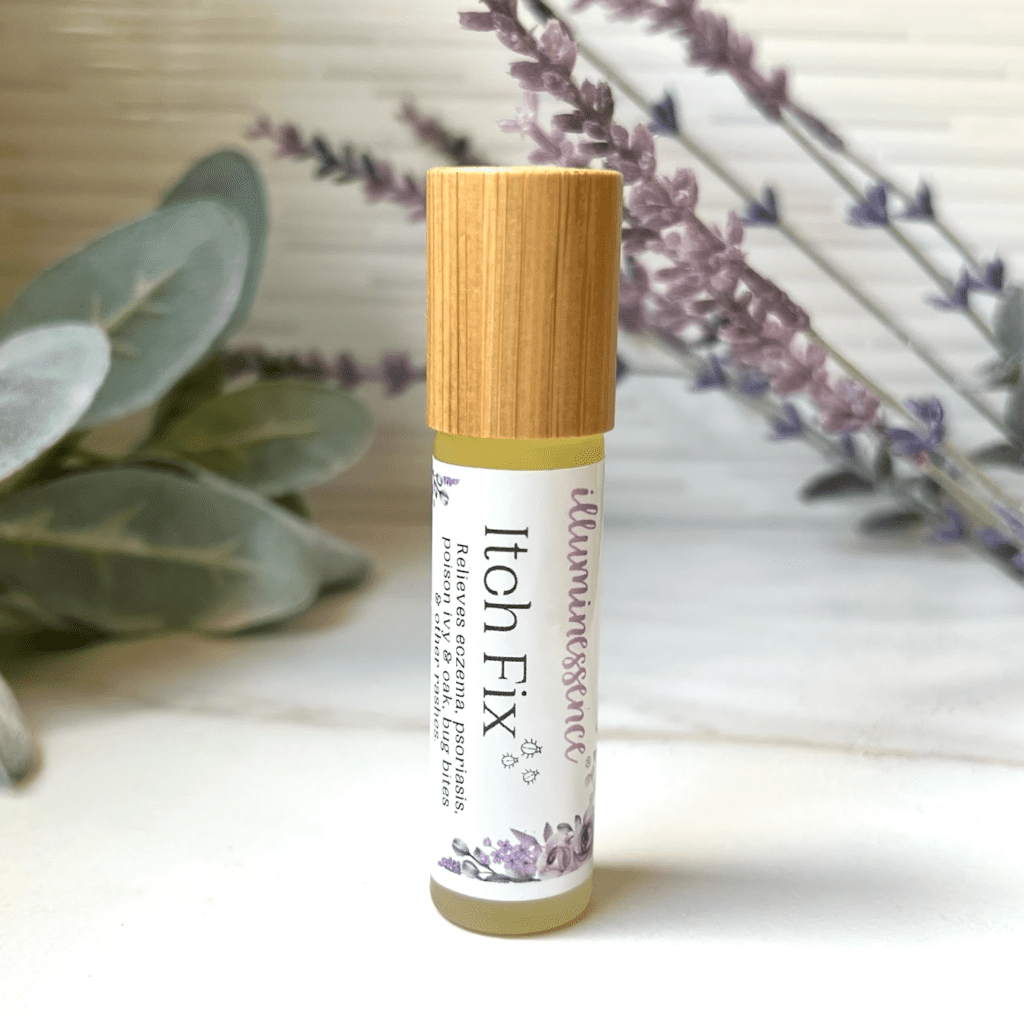 While you're out exploring nature on your summer adventure, don't let pesky mosquitoes, eczema flare-ups, or poison ivy slow you down. Pack Itch Fix into your bags for a solution that's perfect for all kinds of travel. This rollerball offers an effective and convenient way to address eczema, psoriasis, bug bites, and other rashes while on-the-go. It's made with lavender, myrrh, tea tree oil, frankincense, patchouli, and fractionated coconut oil. illuminessence is dermatologist-tested and approved and is made with all-natural, organic ingredients.
Price: Itch Fix $18
Kaffe – Stainless Steel French Press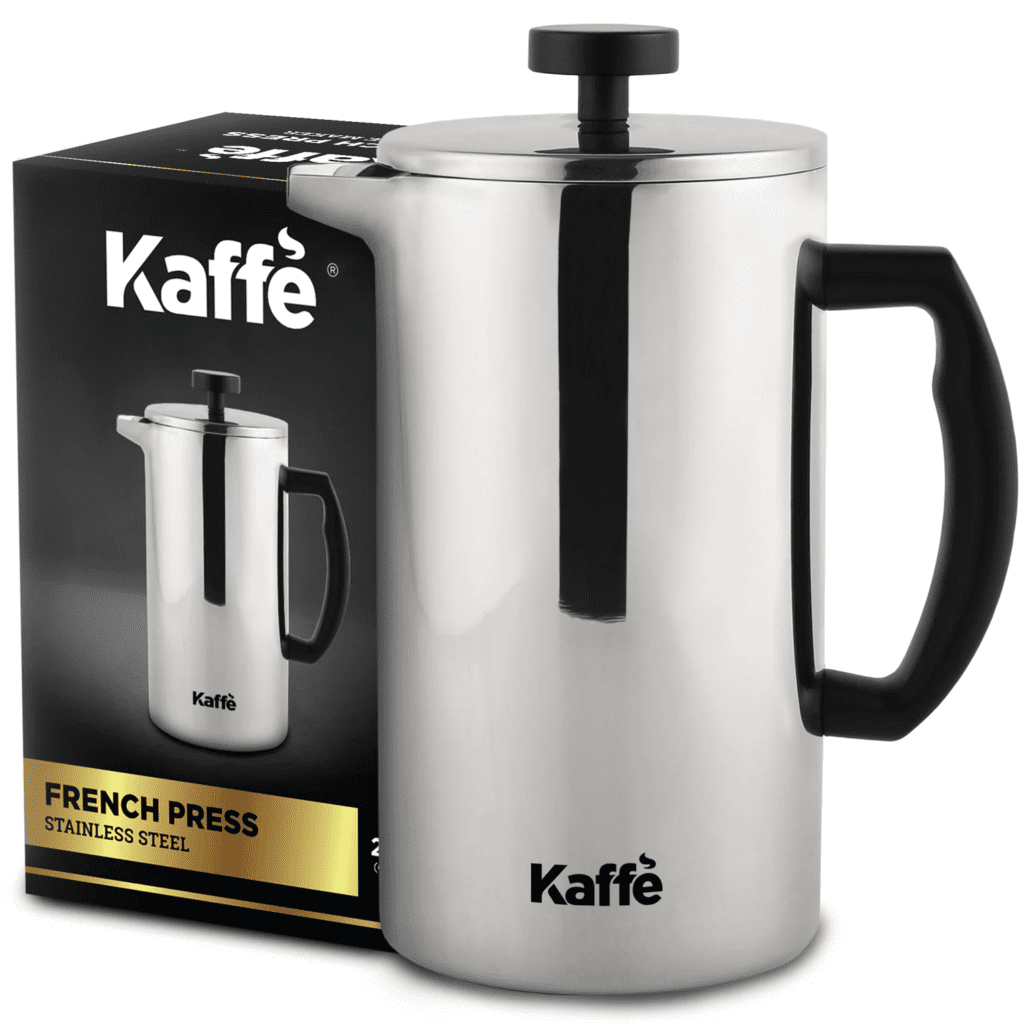 A quality Stainless Steel French Press is a definite must-have when camping! Use it as a coffee pot to make your favorite cup of coffee, straight from your campsite! Kaffe offers affordable great quality products that elevate your coffee routine. Offering coffee grinders, french presses, and more coffee gear, Kaffe brings everything you need to create the most satisfying cup of coffee from anywhere!
Price: Stainless Steel French Press $34.99
Available on kaffeproducts.com, Amazon, Walmart, and Home Depot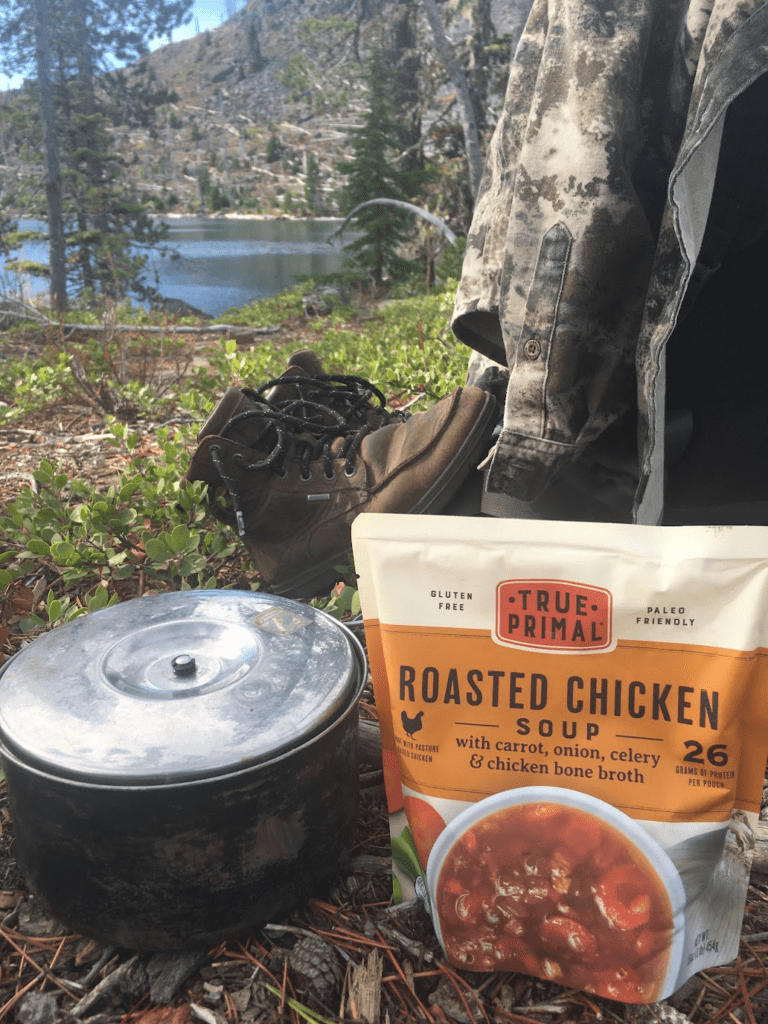 Perfect for any adventure, soups from True Primal make for a delicious, hearty meal on the go! True Primal was created to offer a gluten-free, paleo-friendly alternative to all other canned soups. The brand adheres to primal living, embracing exercise and stress reduction along with nutrition for those seeking to achieve optimal health with foods high in nutrition that are easily digested. All products support a paleo framework by utilizing real food ingredients while avoiding grains and other common allergens. A proud supporter of animal welfare and regenerative agriculture, the brand follows the Global Animal Partnership (GAP) program to ensure its farm and ranch sourcing, along with all the ingredients in its products, come from high-welfare livestock.
Also available on Amazon
Price: 8 pack at $53.99
TAL WATCHES Bassy Digital Analog Sports Watch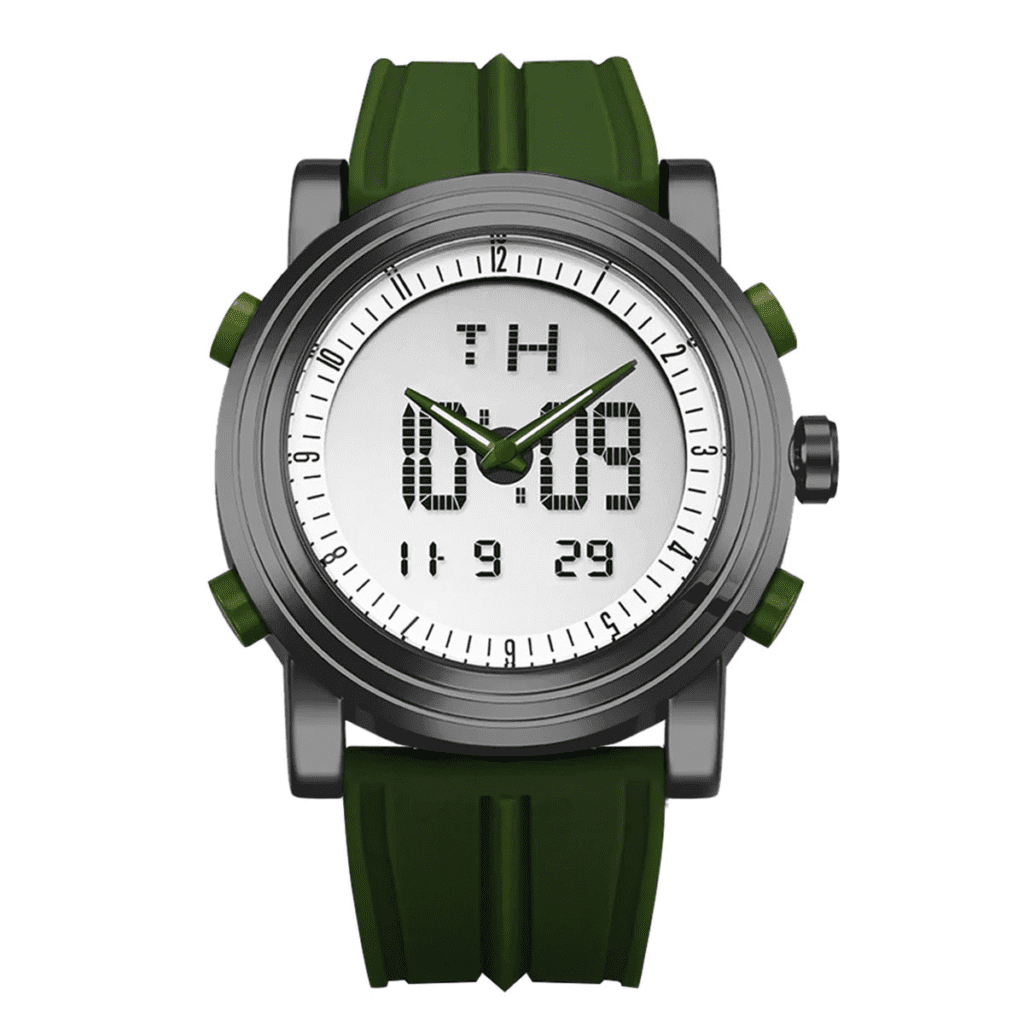 Any outdoorsman knows a watch is a necessity especially when adventuring in remote areas, so a durable wrist watch that does exactly what it's supposed to without needing daily recharging makes a stylish and practical accessory. The sporty casual analog watch features a precise, quartz movement for accurate time-keeping. The water-resistant (up to 30 meters) alloy case with a 35mm diameter dial is beautifully accented with mineral glass. Donned with a silicone wristband available in black, gray, orange, green and blue, this functional and stylish watch (with an extra set of batteries included) is sure to stand the test of time and rough terrain.
Price: $74.95
Also available on Amazon and Walmart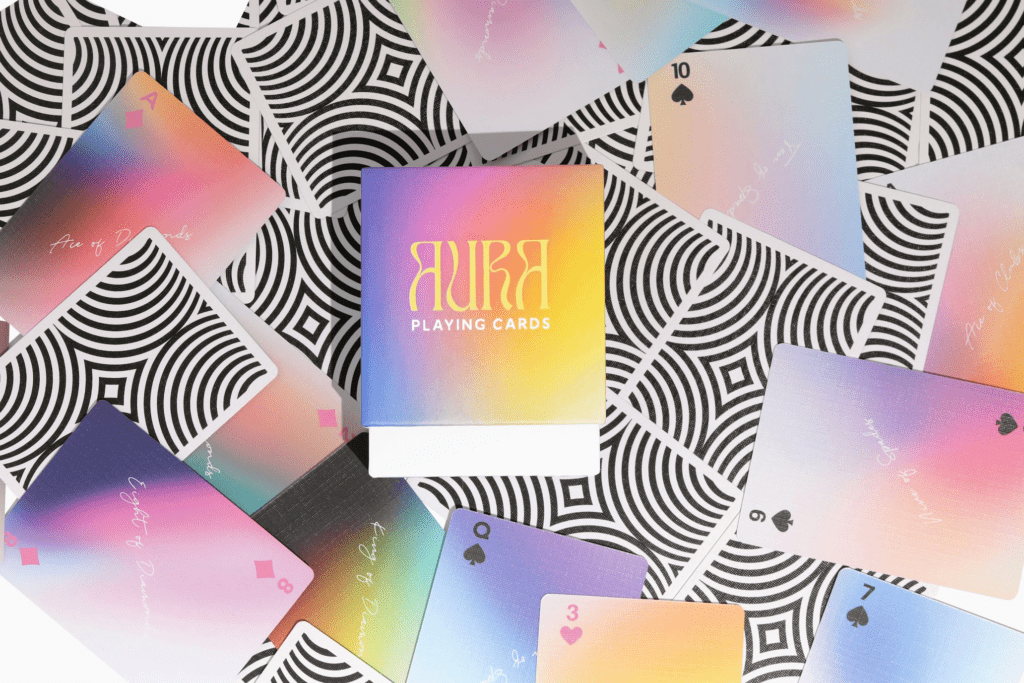 A great way to stay entertained after camp is set up or if there's downtime during travels is by dealing a few quick card games. Kaleidadope's Aura Playing Cards will raise the vibe with its varying colors that make up an ever-changing aura. Kaleidadope celebrates discovering passion and purpose through creativity, positivity, a sense of humor, and individuality. The brand is a creative hub inspired by color and culture, featuring stationery, gifts, accessories, and more.
Price: $18
Also available at Bloomingdale's, Etsy and Faire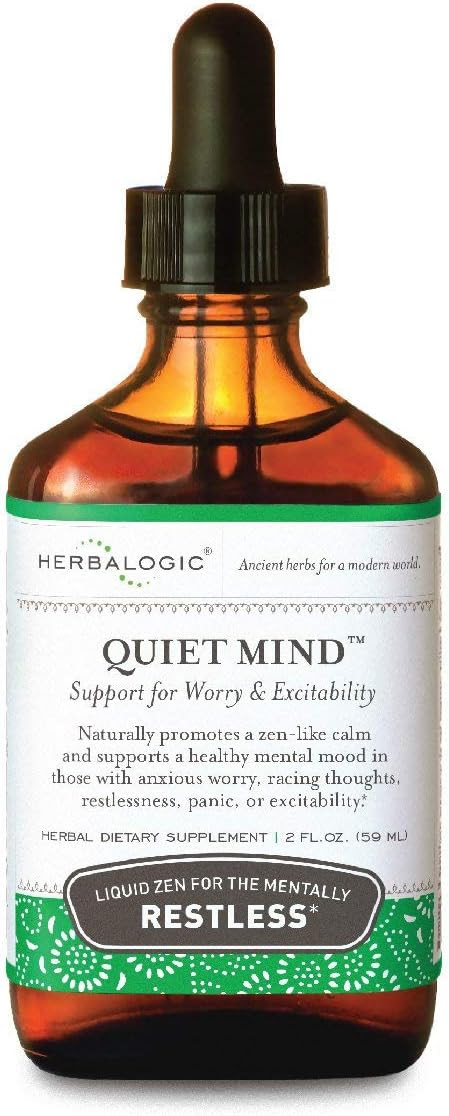 Quiet Mind Herb Drops – A Multi-Herb Blend Traditionally Used to Help Healthy Bodies Cope with Restless Nerves, Racing Thoughts, or Panicky Moods.