Taste the "Vegetarian Pitmaster ™" from Future Farm & Bones & Burgers TODAY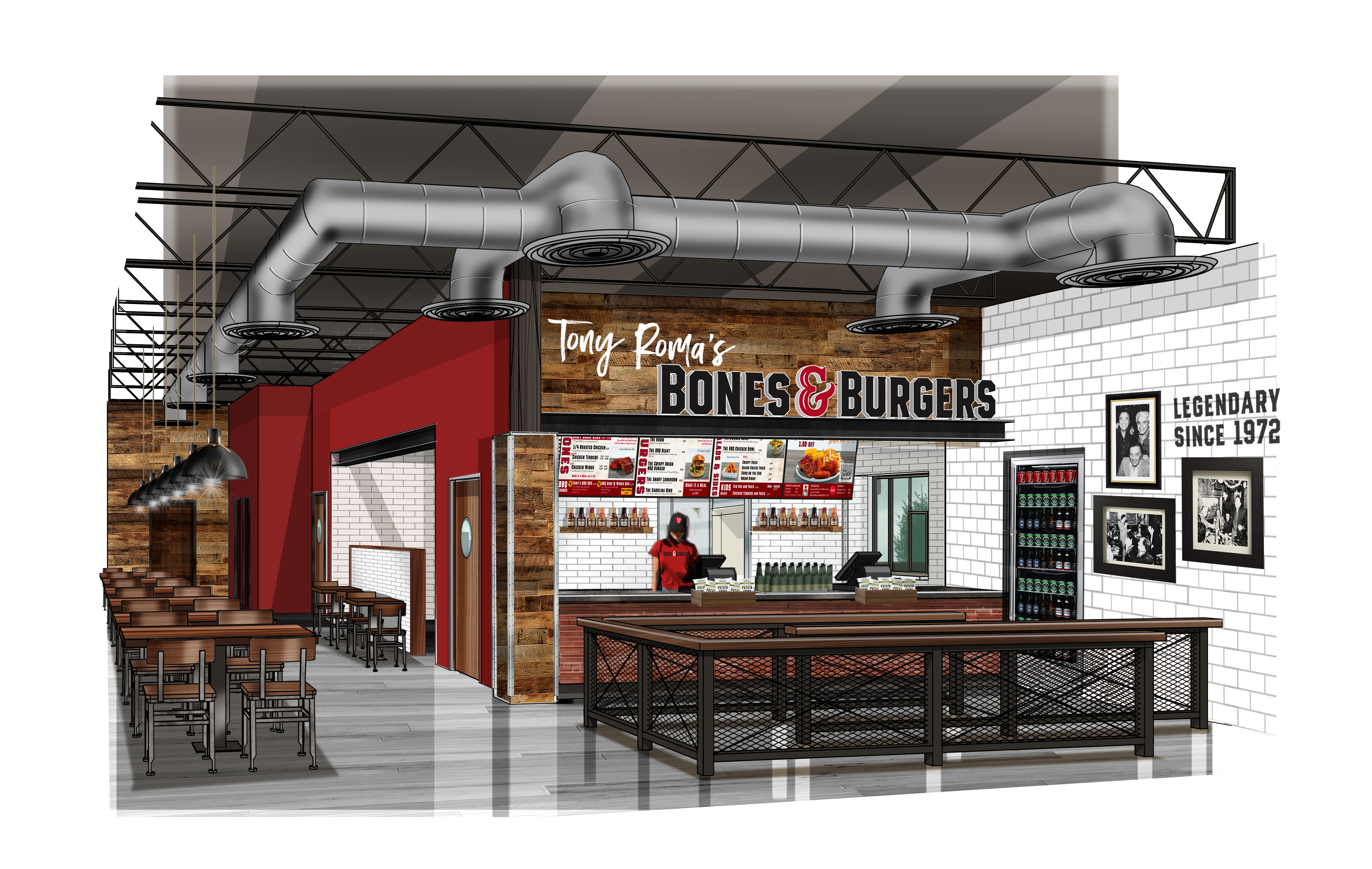 Future Farm and Bones & Burgers Partner to Offer Sustainable and Delicious Plant-Based Burgers
Bones & Burgers in Tampa, Florida is Now Serving the Future Burger as part of its Menu
May 4th, 2023
Tony Roma's
Bones & Burgers
, a fast-casual Tony Roma's restaurant, has partnered with 
Future Farm
, the Brazilian plant-based food innovator, as their official supplier of plant-based burgers. The restaurant in Tampa, Florida is serving the Future Burger on its menu as the "Vegetarian Pitmaster TM." Also featuring vegan cheese, a special Tony Roma's Bones & Burgers sauce, and toppings of lettuce, tomato, and pickles, the plant-based burger will be cooked on a separate vegan grill only.
Founded in 2019, Future Farm is honored to be the official supplier of Tony Roma's Bones & Burger's vegan burger options. The untapped growth potential of plant-based food and the increasing opportunities of Bones & Burgers fosters a partnership between two forward-thinking companies both on a path to supply consumer needs.
"When we were developing the Tony Roma's Bones & Burgers brand, we set out to create an amazing experience for both meat lovers and vegans," commented Ramon Bourgeois, Tony Roma's CEO (acting). "The feedback from our guests is that the Future Farm's burger has been phenomenal, earning star ratings for taste and quality. This is a great complement to our legendary ribs and burgers and in line with our brand focus on sustainability."
Tony Roma's Bones and Burger's menu caters to on-the-go guests while providing quality ingredients and fresh preparations in an authentic quick-service space. With sustainability top of mind, all utensils and straws are made from 100% biodegradable agave. Hand in hand, the Future Burger is 100% carbon-neutral – Future Farm has teamed up with ClimatePartner to offset carbon emissions in their home country of Brazil.
Future Farm has been on a steady path of growth since its beginning. Last month, the company announced a new direction to become the farm of the future and a one-stop shop for consumers. Hero products like burgers, sausage, and meatballs are paired with new product innovations like chicken, tuna, milk, and honey with many more in the pipeline.
"We're passionate about working with like-minded brands and are delighted to be working with the Tony Roma's Bones & Burgers team to offer more plant-based burger options to the Tampa community," said Alexandre Ruberti, CEO of Future Farm. "By Introducing a plant-based menu option with our Future Burger, Tony Roma's Bones & Burgers is showcasing that consumers don't have to worry about sacrificing taste and quality for sustainability."
All Future Farm products are made from 100% clean-label, GMO-free, gluten-free, low-cholesterol ingredients, and an innovative tri-protein blend. Future Farm's products are not only delicious but offer high protein sustainability.
Tony Roma's Bones & Burgers offers a variety of tasty menu items, but all burgers can be swapped with Future Farm's Future Burger to make it plant-based.
About Romacorp, Inc.
About Future Farm:
Future Farm is on a mission to change the way the world eats in a way that is good for people, the planet, and your plate. Launched in May 2019, Future Farm is the first and leading Latin American food company specializing in plant-based, animal-free meat. In the summer of 2021, Future Farm broke ground on U.S. soil with Future Burger, as its hero product, along with three other product innovations: Future Beef, Future Meatballs, and Future Sausage. In the US, the brand is available through Amazon Fresh, KeHE Distributors, UNFI, Sysco LA, and other select retailers nationally. In April, Future Farm will launch in ShopRite and Fairway. Committed to using only real, whole-food, 100% GMO-free ingredients grown from the earth, Future Farm believes delicious food shouldn't harm the planet and is proving you don't have to trade flavor for the future. Future Chick'n and Future Tvna are set to launch in 2023 with many other exciting innovations later in 2023.
Amara Cay Resort & Marina Announces Holiday Events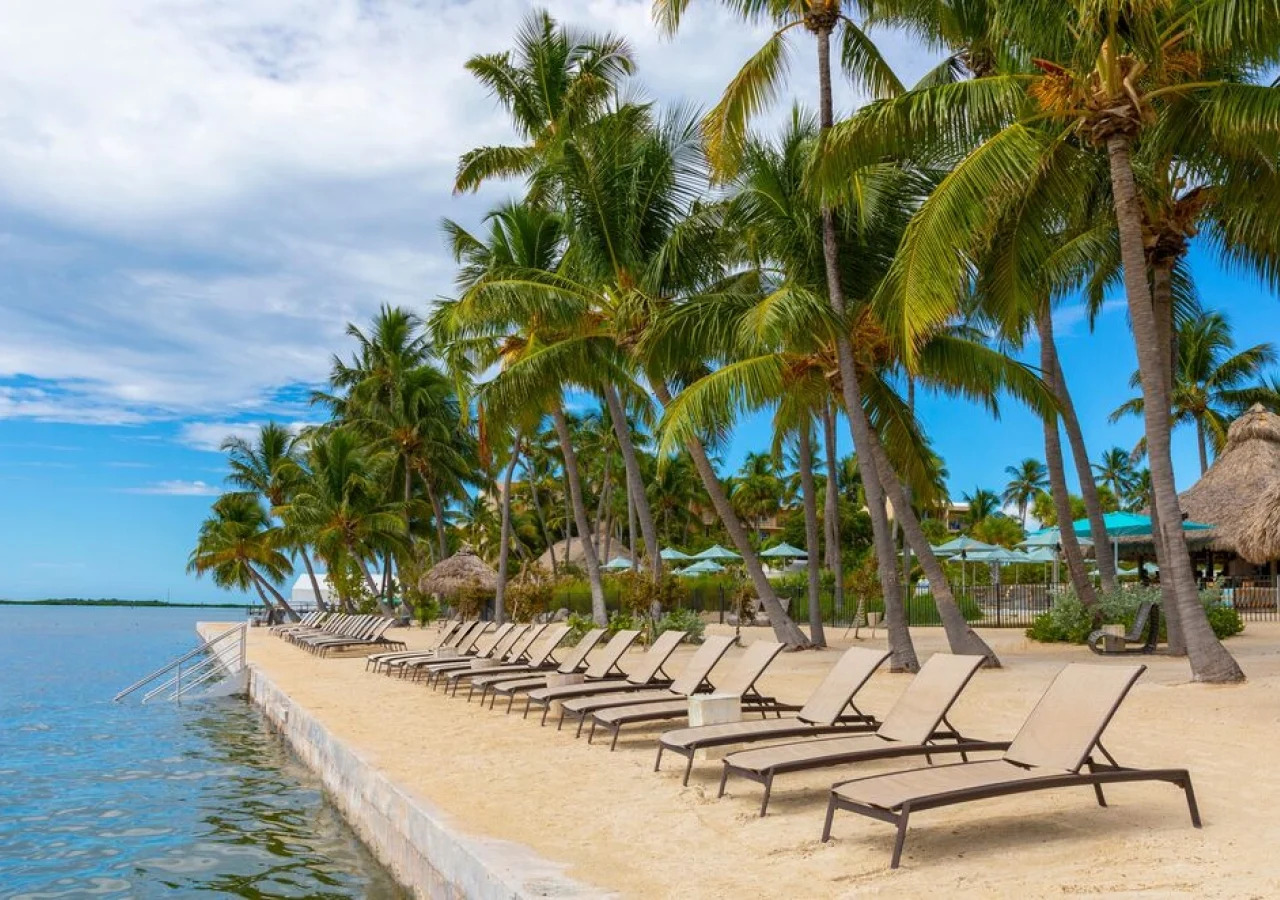 Experience a Tropical Holiday Wonderland at Amara Cay Resort: Christmas Delights at ReelCatch and a Spectacular New Year's Eve Soiree.

(more…)