Barrett-Jackson Palm Beach Auction, Celebrating 20 years – April 13-15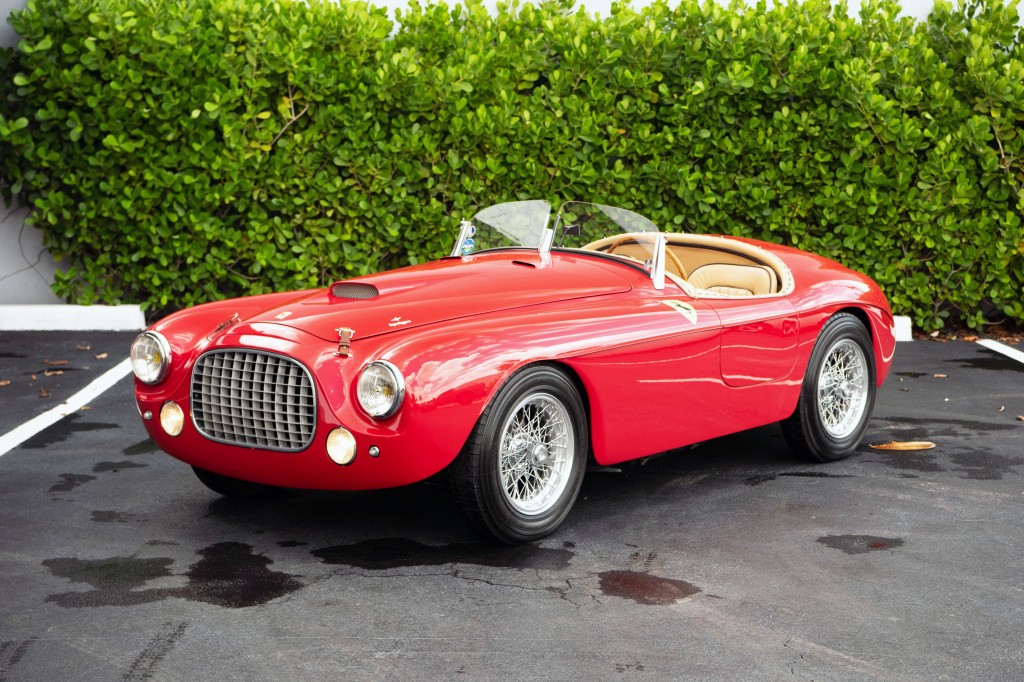 LITTLE BOAT: 1965 Ferrari 212 Barchetta Re-creation Ready to Launch in Palm Beach
March 29th, 2023
by Barret-Jackson
Ferrari is one of the most iconic and prestigious automotive brands in the world, with a rich history of producing high-performance sports cars. During the 2023 Palm Beach Auction, April 13-15 at the South Florida Fairgrounds, Barrett-Jackson is offering a unique opportunity for bidders to acquire a part of this legacy and a representation of the best of what Ferrari has to offer.
The Ferrari 212 was unveiled at the Brussels Motor Show in 1951. Following its launch, only about 100 examples were produced before production ended in 1953, ensuring the Ferrari would be a very sought-after vehicle. The 212 series included a competition-oriented 212 Export and a road-going 212 Inter, with bodies by Ghia, Touring, Vignale and others.
In the automotive world, the name Barchetta, meaning "little boat" in Italian, is used to describe a type of open-top sports car resembling a small boat, with a curved and streamlined design that gives it a sleek and elegant appearance. The 212 Barchetta features the first Ferrari chassis designed by Pininfarina, one of the most renowned automotive design firms in the world. In addition to evoking a small boat's cockpit, the Ferrari 212 Barchetta also has a distinctive nose, with a prominent grille and headlights integrated into the fenders.
The original body found on the 212 Barchetta was hand-formed from aluminum alloy by skilled craftsmen, which was a common practice for high-end sports cars of the era. The use of alloy for the body helped to reduce the overall weight of the car, which improved its performance and handling. Additionally, aluminum alloy is highly resistant to corrosion, lending to the longevity and durability of the car.
The Ferrari 212 Barchetta re-creation offered with No Reserve during the Palm Beach Auction is finished in red and features a reproduction alloy body with a vented hood secured with leather straps and polished buckles, in addition to dual windscreens, Marchal headlights, driving lights and twin dual exhaust outlets with chrome finishers. It rides on a set of 16-inch Borrani wire wheels wearing 175/80 Michelin tires. A spare wheel and tire are mounted in the trunk.
Based on the chassis and running gear of a donor 1965 Ferrari 330 GT 2+2, this 212 Barchetta receives power from a 4.0-liter Colombo V12 engine topped with triple Weber carburetors and velocity stacks, paired to a 4-speed manual gearbox with overdrive. The chassis was one of the Ferrari's first to feature disc brakes on all four wheels, which provided better stopping power and improved overall performance, making it a popular choice among sports car enthusiasts of its time.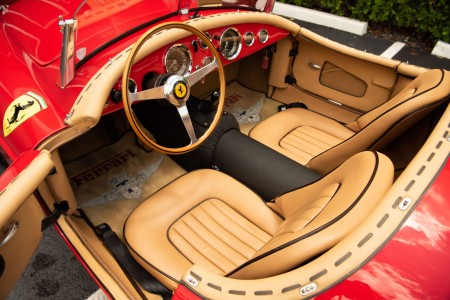 Inside this tribute Ferrari are bucket seats trimmed in tan leather with brown piping. The bucket seats are complemented by a matching dashboard pad, door panels and accent stitching. Ferrari, regarded as one of the world's most luxurious brands, continues to deliver in this example with diamond-quilted trim on the driveshaft tunnel, door pockets, lap belts and polished boot anchors. The wood-rimmed steering wheel, which boasts a Prancing Horse horn button, is among the desirable interior amenities found in the vehicle. It is equipped with Veglia instrumentation that includes a tachometer, a speedometer and gauges for oil temperature, oil pressure, coolant temperature and fuel level.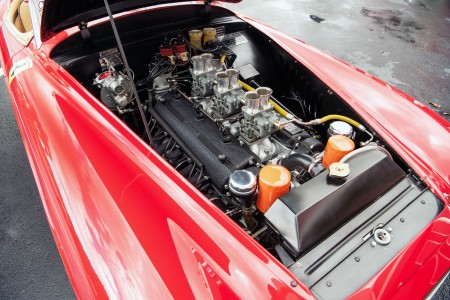 According to the consignor, this vintage Ferrari has been properly maintained by vintage Ferrari expert Greg Jones for over a decade. Included with the sale are maintenance records for the engine rebuild, radiator cleaning and exhaust system replacement in 2021.
The Ferrari 212 Barchetta re-creation is a beautiful sports car that combines performance, design and heritage in a way few other cars can match. Its timeless appeal and exclusivity make it a highly sought-after collector's item among automotive enthusiasts. Register to bid today to add this eternal beauty to your collection.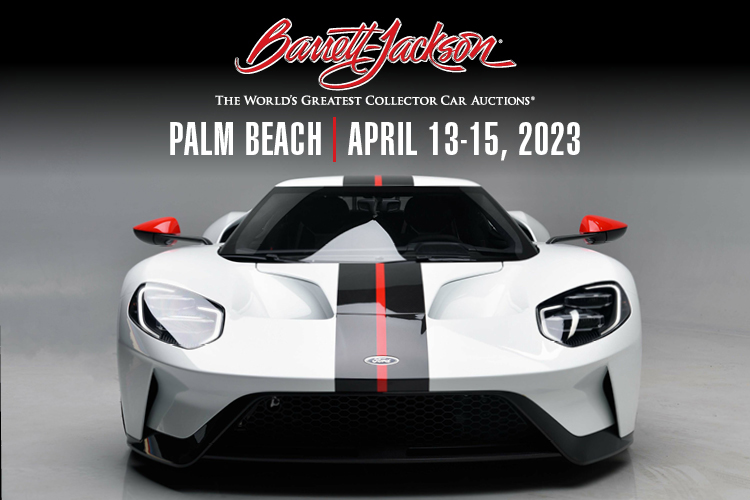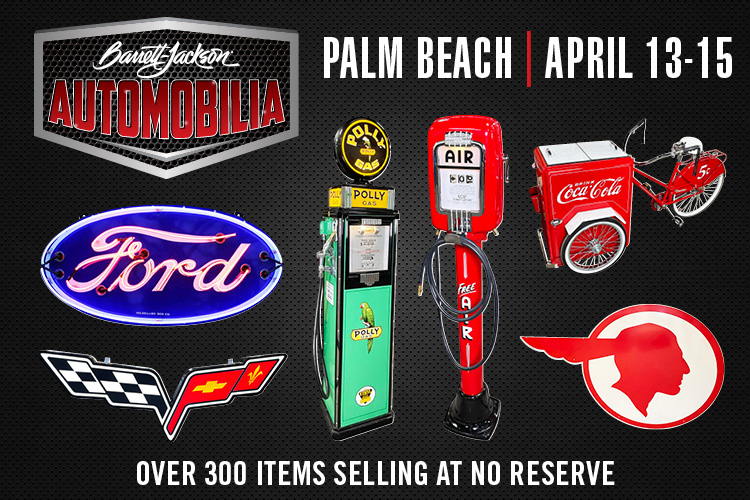 The Used announce album release show at The Troubadour on May 20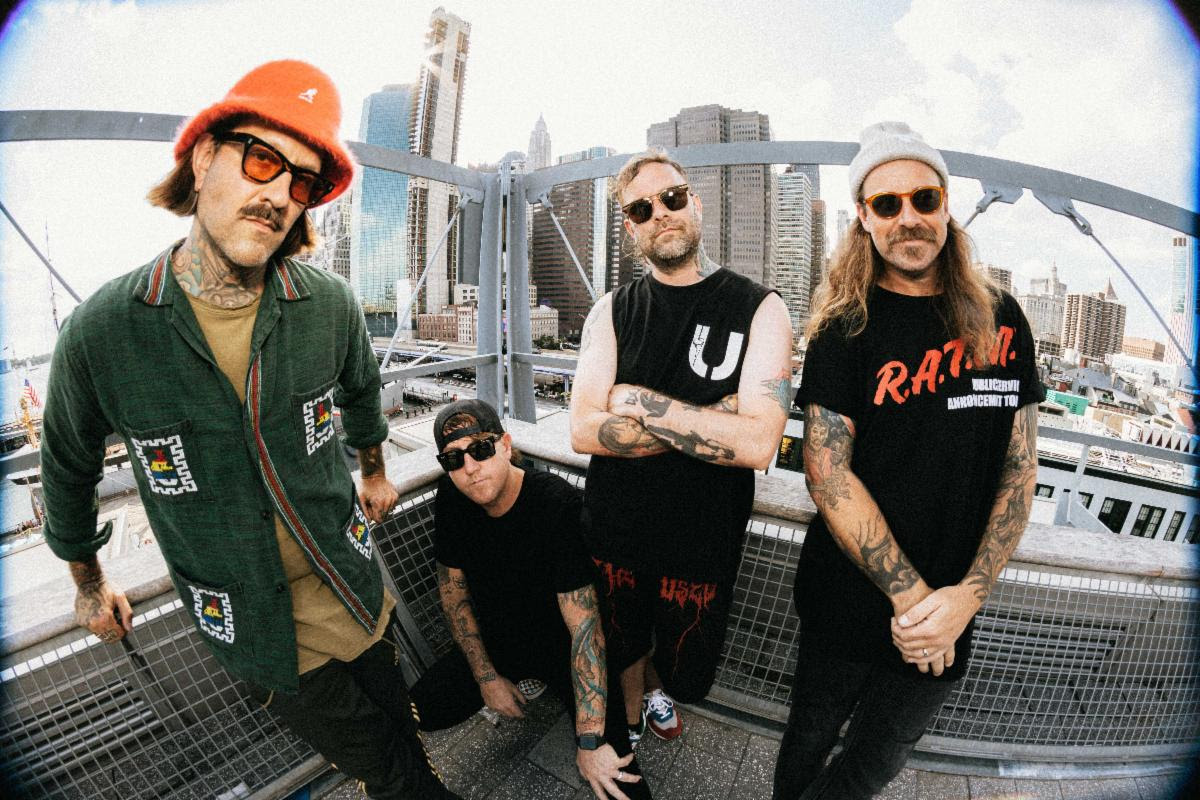 THE USED ANNOUNCE POP-UP ALBUM RELEASE SHOW CELEBRATING TOXIC POSITIVITY
MAY 20 AT THE TROUBADOUR IN LOS ANGELES; MAY 27 AT MIZNER PARK AMPHITHEATER IN BOCA RATON.